Company car drivers made redundant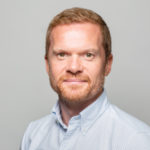 Posted by
Martin Brown
July 2013
I'm sorry to tell you this. But someone must.
To all company car drivers – you're now redundant.
Yes, that's right, P45'd.
No – and before you ask – this isn't some UK-wide cost cutting, axe-wielding exercise by the UK's new CEO of fleet.
None of that.
It's the introduction of the autonomous car. Now before you think I've been reliving some of the sci-fi mags of my youth, this was demonstrated earlier this year at the Consumer Electronics Show in Las Vegas by Audi.
It was a self-driving prototype designed to show how car-piloted driving could reduce the workload on a driver under stressful conditions, such as traffic jams.
So up to 37mph the self-driving Audi steers, accelerates and brakes. All by itself.
The system doesn't have a robot driving for you. Instead it uses the car's existing adaptive cruise control with stop/start technology and a host of radars, sensors and video cameras that help the car navigate.
For fleet drivers that are regularly marooned in motorway hold-ups and in city congestion, this development must be really welcome.
There's more, too.
Volvo has developed a system that will let the car go and park itself.
You won't even have to park your car in the future, either. Volvo has developed a system that will let the car go and park itself. Now this one I really like.
Imagine, no more searching around multi stories to find that elusive gap to park your car. So here's what you do.
You drop your car off at the entrance to the car park; and then pick up later while you go off to your meeting. How easy is that?
In the meantime, your car has gone and self-parked; and then represented itself to you when you return! Now that really is valet parking.
Like the self-driving Audi, the same battery of sensors and vehicle tech, including auto brake, are at play in the Volvo.
Volvo says that the system is easy to use – a mobile phone app is all you need to activate the Autonomous Parking.
The same company is also involved in the SARTRE (Safe Road Trains for the Environment) project, which platoons traffic into 'motorway trains' but can operate in a mixed environment with other road users.
All seems too sc-fi? Possibly. But in the future I can see the car taking over more autonomous driving duties to let the driver get on with work on the move – and make more efficient use of their time.
Perhaps I'll just recall that wholesale fleet driver P45 after all!
---
You also might like…
If you liked this article then check out our posts about similar topics
Ready to make the management of your fleet more efficient?
Request a call back
---