Clean Air Day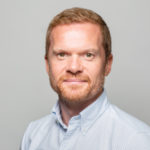 Posted by
Martin Brown
June 2018
What did you do for Clean Air Day?
(It was June 21, 2018 by the way.)
Here at Fleet Alliance we were walking or cycling to work where it was practical.
Because pollution is a real problem – it affects the air around us, and is responsible for a variety of respiratory diseases.
Air pollution comes from a variety of sources. The main pollutants are carbon monoxide, nitrogen dioxide, ground level ozone, particulates, sulphur dioxide, hydrocarbons and lead.
And, of course, vehicles are one of the culprits fingered in air pollution, particularly during morning rush hour when the combination of still air and high vehicle emissions combine to increase pollution levels.
The increase of Ultra Low Emission Zones
It's little wonder, then, that cities are keen to do something about this. London is a leader in this. In terms of pollution and Ultra Low Emission Zones (ULEZ).
The Mayor of London is introducing a ULEZ area in Central London next year where only the cleanest vehicles can enter without paying a charge. These include petrol, hybrid, electric and Euro 6 diesels. And the Mayor will dramatically extend this area to encompass the Greater London area within three years.
In Glasgow, where Fleet Alliance is based, there is a plan to introduce a low emission zone, although unfortunately, it does not seem quite as progressive as London's. From the end of this year, 20% of buses will be banned from a designated LEZ area within Glasgow city; and in four years' time, it will ban entry to the zone for all except the cleanest petrol cars and diesels.
Other cities are also close to introducing ULEZ areas – Newcastle, Sheffield, Southampton, Birmingham, and Leeds – while Oxford plans a Zero Emission Zone.
So what does that mean to us as car users and us as a car and van provider?
As a leasing and fleet management company, we encourage clients to go green where possible. As ever, it depends on what the car is going to be used for.
Diesels remain key to high mileage users and leasing the latest Euro 6 emission standard clean diesel models are essential; but other users can potentially swap to petrol, hybrid, plug-in hybrid or fully electric models.
Fleet Alliance director Grant Boardman is doing exactly that. In September he is changing his current diesel SUV to a plug-in hybrid SUV.
It means that, from September, every day Grant commutes his 21 miles into the office, he will do so in zero emission mode. Grant will be doing his bit for Clean Air Day every day. (Read more about Grant's change to cleaner motoring here.)
It's worth thinking about how you could change your motoring habits. Do you need to drive to work – or could you walk? Or consider the type of vehicle you drive.
The decision could help you do your part to clean the air a little more. And, as ever, we're here to help you make the decisions on that cleaner air journey.
---
You also might like…
If you liked this article then check out our posts about similar topics
Ready to make the management of your fleet more efficient?
Request a call back
---