My Christmas dream car wish list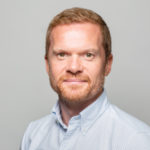 Posted by
Martin Brown
December 2013
Dear Santa,
This is what festive automotive wonders I'd like to see in your sack on Christmas Day – and sorry, it's not your sleigh.
But some of it is very green – unlike Rudolph's nose. (OK, cheap joke.)
I hope you can fit all five in. I've left the garage door open just in case. Because I think, dear Santa, I have a car to suit all my moods and all occasions. So this is what I'd love this Christmas:
A BMW i3. Yes, I know it's not a supercar, but I need something to get around the city without causing pollution. And the electric i3 is it. And it's a BMW. And while it emits zero emissions, it's not a slouch – from the traffic lights it will outsprint an M3…It's a socket rocket.
A Jaguar F-Type. It's the spiritual successor to the E-Type. Do I need to say more (unless you can find me an E-Type of course…)? Roadster or Coupe. Hmmm. I think the Coupe for me please. R version, if your elves could arrange it.
A Porsche 918 Spyder. If you could snaffle one of the 918 hybrid sports cars that Porsche is making then I'd be very happy Santa. It has the fuel figures to make any fleet manager's eye for cost savings sparkle – 94.1mpg. And yet it has the throttle response of a scalded Jaguar: 2.6 seconds to 60mph. So hold onto your hat Santa!
A Range Rover. Maybe my previous choices might have been a bit of a squeeze behind the wheel – but not this. The imperious Range Rover. There's luxury waftability for long drives, and the off road ability to ensure I can drive all the way to the Highlands of Scotland for Hogmanay – come wind, rain or snow!
A Tesla Model S. This is my sensible car for business Santa, when I need four doors and a practical boot. You see it's electric. It gets to 60mph in 4.2 seconds and doesn't need to stop for a recharge for another 300 miles. Even better, it won't cost me anything in company car tax in 2014.
So what do you say Santa? A good list. And I've been such a good boy in 2013…
Yours hopefully, Martin Brown
Well that's it for 2013. Thanks for reading my thoughts throughout the year. I hope you all have a Merry Christmas and Happy New Year and I look forward to sharing my thoughts with you in 2014.
---
You also might like…
If you liked this article then check out our posts about similar topics
Ready to make the management of your fleet more efficient?
Request a call back
---