China's influence on our car industry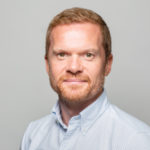 Posted by
Martin Brown
October 2015

Last week's press was full of Chinese President, Xi Jinping's state visit to the UK.
The Chinese President was in the UK to put his signature on a series of lucrative trade and business contracts with UK businesses to provide inward investment and extend export opportunities worth around £30bn in total.
The visit prompted me to consider how much influence China has – or would be having – on our own car industry.
The biggest impact so far has been on Birmingham's Longbridge Plant. When MG Rover went into receivership and production of MG and Rover cars stopped, the Chinese Nanjing Automobile Group stepped in and bought the MG name and MG Rover assets.
But while the arrival of the all-new MG6 model in 2011 and the supermini-sized MG3 in 2013 were positive signs that with Chinese help and investment, this iconic British brand was going from strength to strength, new MG cars are still a rare sight in the UK.
Chinese investment in London Taxi Company has resulted in a new factory and a zero-emission model.
But Why? It's not hard to fathom: a lack of dealers and a lack of new models leave many possible buyers unaware you can even buy a new MG.
MG cars aren't the only Chinese manufacturer selling vehicles in the UK. The motor industry was watching closely when Great Wall launched its range of good value pick-ups in 2012.
However, the fact that the company launched only offering commercials and not the cars we were promised, plus the lack of dealers, has meant that the Steed and Tracker remain unpopular in the UK.
More positive has been the Chinese involvement with the Coventry-based London Taxi Company. Owned by Geeley since 2012, the company producing the iconic LT range of cabs has received £300m of investment for a new factory and an all-new zero-emission model. Expect production to ramp up and the first new EV model in 2017.
Geeley also owns Swedish car manufacturer Volvo. The Chinese involvement with Volvo has seen a far more positive impact than the MG association. The Volvo brand is undergoing a renaissance under Chinese ownership and the excellent new XC90 is the first fruits of the relationship. No doubt some of you have one of these coming onto your fleets soon.
Of course, it's not all one way traffic.
That most quintessential of English sports car brands, Morgan – famous for its three wheelers and ash-framed open top roadsters – has already opened up shop in Beijing, demonstrating that the Chinese do love a British classic, even if they have so far failed to create one for MG.
---
You also might like…
If you liked this article then check out our posts about similar topics
Ready to make the management of your fleet more efficient?
Request a call back
---