Change of season signals change in driving hazards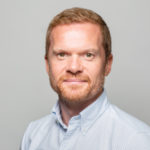 Posted by
Martin Brown
November 2015

Oh for goodness sake where did summer go? And now autumn's whizzed past and, with the clocks having gone back, we're looking down the barrel of a harsh winter weather again.
Okay, the extra hour in bed might have been very welcome, but it's a matter of fact that the dark mornings and darker nights equal a noticeable increase in the number of road traffic collisions and incidents. Especially in the first two weeks after the clock change.
For company car drivers, November is potentially a very dangerous month.
So does your work-related road risk policy cover this clock change and the increased risks to your fleet, your drivers and other road users?
I think the main issues for consideration are as follows:
The actual change in daylight hours, with it being dark on the commute in and out of the office – particularly so in the evening
The difficulty drivers face in adapting to the change in driving conditions – for many, it will be the first time they drive in the dark following the summer months.
Going from light to dark changes the appearance of roads – you might have been used to driving along them in the daylight, but they suddenly look quite different in the dark.
The difficulty of adjusting perception and applying driver judgement to the changed road conditions – the combination of dark nights, rain and refracted light at the end of a long working day increases the risk of poor road condition assessments.
The main issue, of course, with the clock change is one of visibility. It's reduced, even on a clear night.
The fact that lighting levels are variable at certain times in some areas, or even turned off to cut light pollution or save money doesn't help.
The second, is changed road conditions – wet, slippery roads often with autumn's leaf fall make the once dry roads much more hazardous.
So, to pre-empt any problems, I'd suggest it would be good practice to include the season change as part of your company's work-related road risk policy, if you haven't already. Plus consult with your drivers about the consequences of the clock changes and advise of any extra precautions they should take.
If you need any help with this, our team here at Fleet Alliance can help. Like Volvo, we would like to see zero accidents – and improved driver education is one step further towards this.
---
You also might like…
If you liked this article then check out our posts about similar topics
Ready to make the management of your fleet more efficient?
Request a call back
---