When cars meet electronics – it's showtime!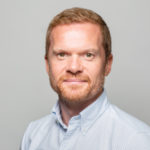 Posted by
Martin Brown
January 2019
Over the air updates to increase performance? Or, perhaps, to provide new features? Nowhere has car-met-tech so obviously as in the Tesla Model S. Little wonder it is often referred to as a computer on wheels.
Certainly, much of Tesla's appeal and elegance is down to its seamless integration of electronics within the car's overall architecture.
Where will electronics in cars take us, though?
At the Consumer Electronics Show, which has just closed its doors, we've had more than a good idea of where the future of electronics and cars is signposting.
I've been following stories from the Las Vegas show because it's an area that really interests me – even if I do occasionally struggle to drive my own smartphone!
So I thought I would share some of my favourite pointers to the future from the show. Do you agree? Or are some just too whacky? Let's have a look and see if you agree with me.
Uprated Leaf goes further

Back on earth, Nissan showed the latest version of its all-electric Leaf model, called the 3.0ZERO E+. The E+, as you might expect, stands for more power from the battery and longer range – Nissan reckons 160kWh output and just shy of 240 miles range. Expect to see the extended range E+ in the summer. It could be the green answer many fleets have been looking for.
The augmented reality windscreen

So, moving from what you can see behind you, to what you can see in front. Here's another example of how electronics can provide us with better information: the WayRay augmented reality windscreen.
Think of it as Head Up Display (HUD) – only better. I like HUDs, because they provide information – such as navigation turns – in your direct line of vision, rather than having to look away from the road to look at a satnav screen. But WayRay's device looks like HUD on steroids.
And it's more than just a show concept. Both Porsche and Hyundai have invested in WayRay. And the technology was demonstrated in the upmarket Hyundai Genesis saloon.
Go for a VR ride in the back seat

'Are we there yet?'
Many parents will be familiar with the oh-so-plaintive call from the back seat of the car on long family journeys. But, with Audi's latest idea, they might be shouting 'keep going!' instead.
Rear seat occupants can take part in a virtual reality game in real time that adapts to the movements of the vehicle being driven. Audi demonstrated it with a "Marvel's Avengers: Rocket's Rescue Run" game created with Disney Games and Interactive Experiences in a fully electric Audi e-tron. As the car turns right, so does the rocket ship…as the Audi accelerates, so does the space craft.
It could totally redefine the meaning of being a back seat driver!
Climb every mountain…

How about the car as a robotic device? That's what Hyundai came up with for the CES show. It certainly takes the SUV into very different territory!
The central concept Hyundai offered us is a vehicle that has robotic legs. This allows the vehicle to walk over difficult terrain: Hyundai envisages earthquakes or other natural disasters where it's currently impossible to reach by conventional cars or trucks. Or, potentially, as a taxi that can walk up steps to reach the disabled. It's a neat idea: a first responder that can not only go the last mile, but also the last few feet, too.
Hyundai calls Elevate the first Ultimate Mobility Vehicle (UMV). When the robotic legs are not required they fold up and the UMV runs on conventional wheels. It's a great concept. And quite unlike anything I've seen … except perhaps for the 'futuristic' vehicles used by those sci-fi international rescue experts, Thunderbirds.
Taking a new look at mobility

If you're like me, you take a look at the word 'mobility' in an automotive context and I'm immediately thinking about a range of connected transport methods.
But not Toyota. It has considered mobility differently. Through the Toyota Mobility Foundation, in partnership with Nesta's Challenge Prize Centre, it announced finalists in a $4 million global Mobility Unlimited Challenge.  Innovators submitted game-changing technologies to improve the lives of people with lower limb paralysis
There were several brilliant ideas, as you might expect. The two that I liked were the Phoenix Ai Ultralight Wheelchair –  an ultra-lightweight, self-balancing, intelligent wheelchair designed in the UK. Using smart sensors, the chair remains in sync with how the user moves.
And the Moby, from Italy's Italdesign: the first mobility service created for wheelchair users, operating like a cycle share scheme in urban hubs.
The see-through trailer

From making the future practical to making the present practical. This is a brilliant little invention from Valeo called the XtraVue trailer.
It allows you to 'see' through the rear of a trailer so you can visualise what is going on behind you. Other applications include caravans (perhaps so they can see the length of the cars queuing behind?).  It means the driver can easily manoeuvre the trailer or caravan behind them. However, I don't think even this brilliant invention will help me on that score!
There was plenty else I could go on about, from flying taxis – the Uber of the future? – to BMW's driverless motorcycle. But that's always the case with CES. Some of it is wild and whacky; but there is also plenty that is eminently practical.
Expect to be seeing some of it in a fleet car of your choice soon.
---
You also might like…
If you liked this article then check out our posts about similar topics
Ready to make the management of your fleet more efficient?
Request a call back
---