What can business learn from the man in yellow?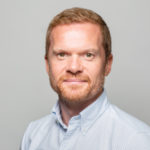 Posted by
Martin Brown
August 2018
Geraint Thomas winning cycling's greatest race – the Tour de France – is something to celebrate.
The Welshman becomes only the third Brit to win one of the most prestigious and gruelling events out there.
But there's more yet to be celebrated. With Thomas there seems to be no swagger, no requirement to massage an oversize ego.
On the contrary, the man who began his cycling career in the valleys of Wales, riding up past the shut-down collieries, remains very much rooted to this world, a real down to earth individual.
When others might have thrown away their bike, Thomas has got back on the saddle – once, famously, with a broken pelvis – and continued to support his team mates. And now he has emerged as the leader of Team Sky, but more than that, the champion of the Tour.
His virtues are humility, perseverance, integrity.
Values that any business would do well to emulate.
Values that we seek to bring to our business through 'Fleet Alliance Loves' – a staff programme embracing our core values of fairness, trust, engagement and respect.
These we try to deliver through our culture of looking after staff, encouraging career and personal development, often through charitable events and challenges that require determination, courage and modesty.
Yes, Thomas can now rightfully enjoy his share of the spotlight glamour.
But we should all remember that he earned it by gritty determination, plain hard work and selfless devotion to the team ethic.
Values we can all aspire to, both in our personal and business lives.
---
You also might like…
If you liked this article then check out our posts about similar topics
Ready to make the management of your fleet more efficient?
Request a call back
---