Budget 2016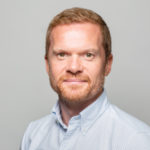 Posted by
Martin Brown
March 2016
OK George Osborne, you may have curtailed my socialising by increasing the cost of my favourite bottle of wine… However, personal grievances aside, let's get down to the business of the Budget which in general was good news for fleets.
The headline bit was that the unpopular fuel duty remains at 57.95p per litre for the sixth year in a row – good news! This will give further relief to companies running vehicles and keep a cap on running costs.
But you shouldn't rely on a Chancellor's largesse – or the cost of fuel staying so low.
I always keep an eye on money matters that concern our company and clients and what was clear to me from this Budget was the continuing push for us to re-evaluate the vehicles we use to low or ultra low emission vehicles.
So I was interested to see that CO2 emission Capital Allowance thresholds for company cars will reduce in April 2018.
This means that if you buy a company car with emissions exceeding 110g/km, you'll receive a less favourable treatment for corporation tax relief.
This will also affect many of those companies that lease from us as the leasing allowance is linked to Capital Allowances. So think about setting the bar for new company cars at 110g/km in order to take full advantage of the ability to put 100% of the lease rental against taxable profits.
Although, on this point, I'm glad to say many of you are ahead of George Osborne – research from our corporate customers shows that one in five of all new cars supplied by us have been sub-100g/km compared to 16% in 2014!
If you've not got that fleet policy in place encouraging low carbon-emitting cars – what are you waiting for?
The only question marks in my mind are over the, as yet unpublished, benefit in kind rates for 2020/21 – which makes planning future tax liability difficult.
It's also unclear for those considering opting out of the certainty of a company car for a company supported salary sacrifice scheme.
Mr Osborne had some words of warning, as he is considering limiting the range of benefits that have income tax and National Insurance Contributions (NICs) that are included in these schemes. I advise caution, especially those based on Ultra Low Emissions Vehicles – you could get caught out!
Finally, I am something of a techie and love the latest gadgets. So I was interested to hear in the Budget, that the government are going to bring down the regulatory barriers facing autonomous vehicles by establishing a 'connected corridor'. This will be between London and Dover and encourage the telecoms infrastructure to run this technology – although selfishly I wished they'd chosen the Glasgow ring road, off the M74, which seems to catch me out every time!
I believe autonomous cars on the streets aren't something to be scared of, but instead are a reality we'll all have to get used to.
A bit like more expensive wine…
---
You also might like…
If you liked this article then check out our posts about similar topics
Ready to make the management of your fleet more efficient?
Request a call back
---