Boss driving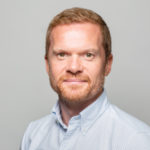 Posted by
Martin Brown
October 2018
I am, of course, the best driver in the world. I know that. My staff know that. F1 champ Lewis Hamilton is probably not aware, but we can sort that one out on the track another time.
I am like many MDs and CEOs out there. We are champions of the road. Invincible.
Except, perhaps, we're not.
A recent report caught my eye. Apparently, there's a correlation between the recklessness of people at the wheel and the further they ascend the corporate ladder.
Just nine percent of workers with no managerial responsibility have incurred a driving ban; for middle managers this jumps to 12 per cent. There's worse still for board level execs where it more than doubles to 25 per cent.
Such stats don't fit with the perceived brilliance behind the wheel most of us entertain.
The research from BigChange was conducted by Opinium. It has been published to coincide with a new campaign to help business leaders promote safer driving at work. Called Leaders for Life, the research found that Chief Executives and Managing Directors were the worst offenders.
Get this: more than half have received bans (51 per cent). Now compare that to the increasingly unjust image of the van driver: less than one in five (16 per cent) of commercial van drivers had a ban; and just 12 per cent of all people who drive on company business.
Chief Execs and MDs were also adept at capturing penalty points thanks to their (ahem) flawless driving. On average they had 4.8 and 3.7 points respectively on their licences. By contrast, the average van driver had 2.7 points.
Unfortunately it gets worse: a third (32 per cent) of all board level executives surveyed admitted to speeding at least once a week; a quarter (25 per cent) said they used a mobile phone while driving on a weekly basis; and one in five (20 per cent) admitted to driving while tired on a regular basis.
This does not present a very considered picture. A third of all drivers killed on the road are driving for business reasons. The level of technology and driver assistance aids on cars is making driver safer. But often the most dangerous thing about a car is the driver behind the wheel.
Attitudes to driving need to change: and that starts from the top. Me included.
We all need to make driving safer.
---
You also might like…
If you liked this article then check out our posts about similar topics
Ready to make the management of your fleet more efficient?
Request a call back
---