A bit of zaniness is better for service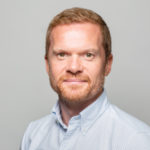 Posted by
Martin Brown
April 2014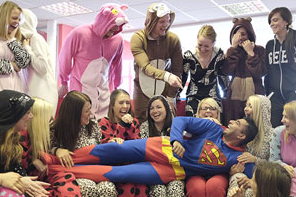 I've talked about Fleet Alliance Loves before in this blog. It's the bit where we let the staff loose, so to speak, to do their own thing.
Some of it's daft, some of it's highly strenuous, but the concept is all based around charitable giving, involvement in the community, and environmental engagement.
So whether it's dressing up in onesies (something of which my friends constantly remind me – how did they get those photos on their phones?), cycling the Five Ferries Challenge, or getting terribly messy in an 'It's a Knockout' competition, the Fleet Alliance staff are in there, giving it their all, and having a lot of fun doing it too.
In the recent Fleeteye customer satisfaction survey, Fleet Alliance scored well above the UK average.
Now I know fleet leasing and management is supposed to be terribly po-faced and serious. And there are areas of fleet management that do need the respect and seriousness that is required and it fully deserves. But the end products we deal in are emotional and exciting – someone's next company car.
At the same time, I do believe business doesn't have to be grey and dull, either. Making it fun makes for better people and ultimately better service. And that's what Fleet Alliance Loves is all about. Creating better people, growing their confidence and self-esteem through life-enhancing projects to provide better service to you.
Sounds good in theory? Well, fortunately it seems to be working in practice, too!
In the recent influential Fleetye customer satisfaction survey (think similar to the influential car satisfaction J D Power survey but for fleet leasing companies) Fleet Alliance scored well above average, scoring a CSI of 88% against the UK average of 82%.
This is really pleasing.
Fleeteye CSI is an independently verified benchmarking and research specialist and this is the first time we have been assessed.
So, yes, we do take customer service very seriously – but how we do it is underpinned by a lot of fun. And not a little zaniness.
Did someone mention it was nearly time for national onesie day again?
---
You also might like…
If you liked this article then check out our posts about similar topics
Ready to make the management of your fleet more efficient?
Request a call back
---