Better roads at last!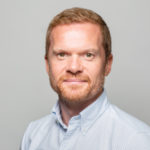 Posted by
Martin Brown
July 2013
So, the outrageous state of our roads is going to be tackled. About time!
The equivalent of 19m potholes are going to be filled thanks to £28bn earmarked for road improvements. This includes £10bn for critical maintenance projects under the government's recently announced spending review.
It's needed.
Repairing our roads (some 2.2m potholes were filled last year) would take another 12 years to clear the 'to do' list backlog at the current rate of progress!
The roads repair expenditure will be welcome news to the maintenance bills of many of the fleets we manage.
Accelerated tyre replacements, suspension repairs and damaged windscreens have all risen in proportion to the decreasing condition of the roads.
The spending review isn't all about repairing roads, though. It's about envisaging transport for the future, such as increasing the budget for the high speed HS2 line slated to connect nine key cities, as well as electrifying more rail lines.
We need an integrated approach to transport by government that joins up the dots between key aviation, road and rail hubs.
It's important that, having seen this commitment to expenditure, we also see an integrated approach to transport by government; a government that joins up the dots between key aviation, road and rail hubs to provide a real workable transport infrastructure for fleets to conduct business.
So while government is readying the cash, it's also important that fleets start thinking about their future mobility choices.
Mobility is vital for business success. Integrating different transport options is essential for fleet efficiency in the future.
Last week I had an opportunity to sample a taste of that future: the BMW ActivE.
Essentially it's a demonstration electric car based on the 1 Series – but it gives us a good idea of what we can expect from the BMW i brand when it launches the new i3 city car later this summer.
And one of the things that really struck me – apart from the car's quietness – was the smooth acceleration and the fierce deceleration when you lift off the throttle. On a test track run I didn't need to use the brakes. (Until I stopped to get out that is!)
Apart from the saving on fuel by using electricity, what about the SMR cost savings I pondered as I drove around? Electric cars must be cheaper on tyres and brakes – but by how much? 10%? 20%? 30%?
And think about this. The combination of better roads and electric cars could help bring down those rising fleet maintenance bills significantly. It's part of the electric car benefit that has been overlooked to date.
But for it all to work, and fleet costs to reduce, we need the government to deliver on its transport spending pledge – and provide us with an integrated transport vision that business really buys into.
---
You also might like…
If you liked this article then check out our posts about similar topics
Ready to make the management of your fleet more efficient?
Request a call back
---