Behind the Paris Motor Show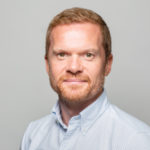 Posted by
Martin Brown
October 2012
Motor Shows. I love them. The heady whiff of car makers in full flow as they unveil their latest new products as well as concepts destined for future sale.
And the Paris Motor Show didn't disappoint.
The range of different models displayed was extensive, from the budget offerings of Dacia (which I'm sure will have an impact on the fleet market thanks to their no-nonsense offering and low prices) to the fabulous new Jaguar F-Type – definitely one for high-end user choosers.
For the rest of us, there was the new Golf – which carries on its tradition of providing smart, classless and reliable transport – and the all-new Mondeo, powered by a 1.0-litre engine. That's petrol.
Yes, you read that right. It's Ford's already acclaimed turbocharged EcoBoost engine – the 2012 "International Engine of the Year" – that made its debut in the Focus model. And, says Ford, it's about delivering lighter weight and greater efficiency for best in class fuel economy.
Away from the glam, I was more intrigued to pick up on the latest automotive trends.
Away from the glam, glitz and glitter of the show, however, I was more intrigued to pick up on the latest global automotive trends.
Teased out by Prime Research and hosted by the World Car Awards, the key automotive trends emerging are efficiency and connectivity.
Efficiency is key for fleets – translated simply it means reduced running costs for companies and for the drivers lower company car tax. The new Mondeo, with its EcoBoost engine, is a prime example.
The second is connectivity: bringing all the latest mobile phone, office and entertainment tools into the interior of cars. This will undoubtedly help drivers work more efficiently but will be a key differentiator in company car choice, I suspect. (And, frankly, anything that makes it easier for me to connect my Blackberry to a car's Bluetooth I'm in favour of!)
Following connectivity, and coming up fast, is telematics. Again this will be good news for those trying to make their fleets work more effectively. Meanwhile a declining trend is electric vehicles as problems over cost, range, and charging infrastructure become more apparent.
Finally, away from trends and back to the show, my award for the most bizarre unveil at the Paris Motor Show goes to Peugeot. They unveiled a baby grand piano!
Why? Because the shape of pianos has hardly changed in centuries, Peugeot designers were tasked with stretching their talents for a new design for tinkling the ivories.
So the Peugeot piano features, among other things, a raised keyboard so that it is flush with the top of the piano. This allows the audience to watch the pianist's hands more easily, no matter where they are sitting.
And, on trend, provides greater connectivity  between artist and audience…
---
You also might like…
If you liked this article then check out our posts about similar topics
Ready to make the management of your fleet more efficient?
Request a call back
---