Best Company Cars To Beat BIK in 2019/2020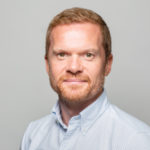 Posted by
Martin Brown
October 2019
The appeal of a company car remains a strong attraction in any employee benefit package.
In a survey conducted by car company Skoda, desirability for a company car was strongest among young drivers (17–24): 33% said they would be more likely to accept a job if they were offered a vehicle to drive.
But the company car not only works when trying to appeal to new staff; it also works as a good way of retaining staff.  In general, the survey found, company cars were more popular than medical insurance, a mobile phone and frequent training.
Nevertheless, the company car's appeal has come under some pressure thanks to a benefit-in-kind taxation system that was persuading some drivers to consider the benefits of opting out of the company car scheme.
But is a cash option a better alternative?
We're not convinced here at Fleet Alliance, especially now the company car tax system has finally been revised to favour ultra low emission vehicles (see my previous blog Fast forward with new company car tax rules).  With zero emission vehicles dropping to 0% benefit-in-kind tax in 2020/21, the arguments for a company car alternative look far less obvious.
So, we've put together a list of great company cars that you can drive, enjoy and not be penalised by excessive taxation, while delivering all the benefits of a company provided vehicle.
And it's not just small eco cars, just in case you were wondering. We have a broad range of cars, from supermini to SUV, which embrace all types of powertrains: electric, petrol, petrol-electric and diesel-electric.
So here we go.
New Vauxhall Corsa 1.2 SE Premium 75PS
Vauxhall has just launched its all-new Corsa. And it's a smart looking car aiming to deliver the quality you would expect from a Volkswagen Polo with the driving experience of a Ford Fiesta. That sounds like a tall order but now Vauxhall is part of the PSA Group (Peugeot/Citroen) you see why Vauxhall is so confident. The car is well specified – you'll get alloy wheels, rear parking sensors and auto headlight control for example – but it's also incredibly good value. Couple that with the low emission 1.2-litre three-cylinder engine and it has to be a company car tax winner. (Watch out, too, for the Vauxhall Corsa-e, an all electric version, which is due in 2020.)
CO2: 93g/km
BIK tax band 19/20: 22%
Tax per month: from £59
Fuel consumption: 46.3 to 53.3mpg
Volkswagen e-Golf 100kW Auto 5dr
If you've wondered about changing to an electric car to save on company car tax, then this is a good place to start: the electric Golf. It looks like a Golf; it drives like a Golf (only better); and the interior is exactly what you would expect from a Golf; the only thing that's different? It doesn't sound like a Golf. Because it's silent, thanks to the battery. And you'll be paying very little company car tax in 2019/20 and absolutely no BIK in the 2020/21 tax year.
CO2: 0g/km
BIK tax band 19/20: 16% (0% in 20/21)
Tax per month: from £83
Fuel consumption: 186 miles
Tesla Model 3 
It's the compact executive saloon every company car driver has been waiting for – the Tesla Model 3. Think of it as an all-electric rival to the BMW 3 Series and the Audi A4 but with few of the compromises on range that can sometimes accompany electric cars. The car has seating for five, accelerates to 60mph in 5.3 seconds and has a usable range in excess of 200 miles. Plus you have access to Tesla's Supercharger network where you can get up to 80% charge in 30 minutes. Ride is on the firm side, so you need to be aware of that. But otherwise you'll be driving a great company car in the 2020/21 tax year and paying the HMRC absolutely zero in BIK.
CO2: 0g/km
BIK tax band 19/20: 16% (0% in 20/21)
Tax per month: from £115
Fuel consumption: 254 miles
MINI Countryman 1.5i Cooper S E PHEV Classic ALL4 Auto
For SUV lovers who don't want to go the full SUV experience, then the compact MINI Countryman is the perfect car to run on the company. It's a plug-in electric hybrid, so it's able to run in zero emission mode for 28 miles (although expect an actual range between 12-20 miles depending on winter/summer).  But it does come with the benefit of all-wheel drive and great levels of practicality, and a dash of the same dynamism you get from the standard Hatch Cooper S. Benefit-in-kind this year starts from £85 but will drop to £74 when the 2020/21 company car tables kick in.
CO2: 43/km
BIK tax band 19/20: 16% (down to 14% in 2020/21)
Tax per month: from £85
Fuel consumption: 156.9mpg
Mercedes-Benz E 300 de Estate AMG Line Edition auto
While most PHEV cars are petrol-electric plug-ins, Mercedes has combined the economy of a diesel along with the zero emission capability of a plug-in hybrid. You can choose between the saloon or elegant estate for a touch of real classy practicality. But what you'll really value is the ability to deliver long distance mpg swished along by the nine-speed auto transmission and yet drive in electric mode around town – for up to 32 miles. For executives, the Merc delivers excellent BIK value, especially in this sporty AMG Line specification.
CO2: 44g/km
BIK tax band 19/20: 16% (down to 14% in 2020/21)
Tax per month: from £139
Fuel consumption: 176.6mpg
Volvo XC40 T5 Twin Engine
Volvo's exquisite XC40 SUV now has even more reason to be on your company car shopping list: the T5 Twin Engine PHEV model, which is delivering to fleets from February 2020. Combining a 1.5-litre three-cylinder petrol engine with an 82hp electric motor, the XC40 offers just 38g/km and a BIK rate of 16% for 2019/20 before dropping to 14% the year after. There's an official zero emission range of some 28 miles but expect between 20-25 miles in actual usage. The battery can be recharged with a three-pin plug or from a home charger (but remember to order the cable from Volvo – cost £50 – if that's the case). If you want Scandi cool for your company car, then the XC40 is for you.
CO2: 38g/km
BIK tax band 19/20: 16% (down to 14% in 2020/21)
Tax per month: from £109
Fuel consumption: 141.1mpg
Getting the best out of PHEV company cars
In order to get the best out of PHEV company cars, it's important to use the battery and the zero emission mode. Not only does this help local air quality, but it will save on your pocket, too. Most PHEVs can cover your daily commute – or with a top up at work, will manage the return journey in zero emissions. So you commute should cost you nothing in fuel and only pennies in electricity.
If you have any concerns or questions, please call us. Fleet Alliance has just become a Go Ultra Low Company, so we have real experience of electric cars and PHEVs and can provide solutions to most issues you might face. Call us on 0345 601 8407 and we'll be happy to assist.
---
You also might like…
If you liked this artcle then check out our posts about similar topics
Ready to make the management of your fleet more efficient?
Request a call back
---