Best company cars to beat BIK in 2021/2022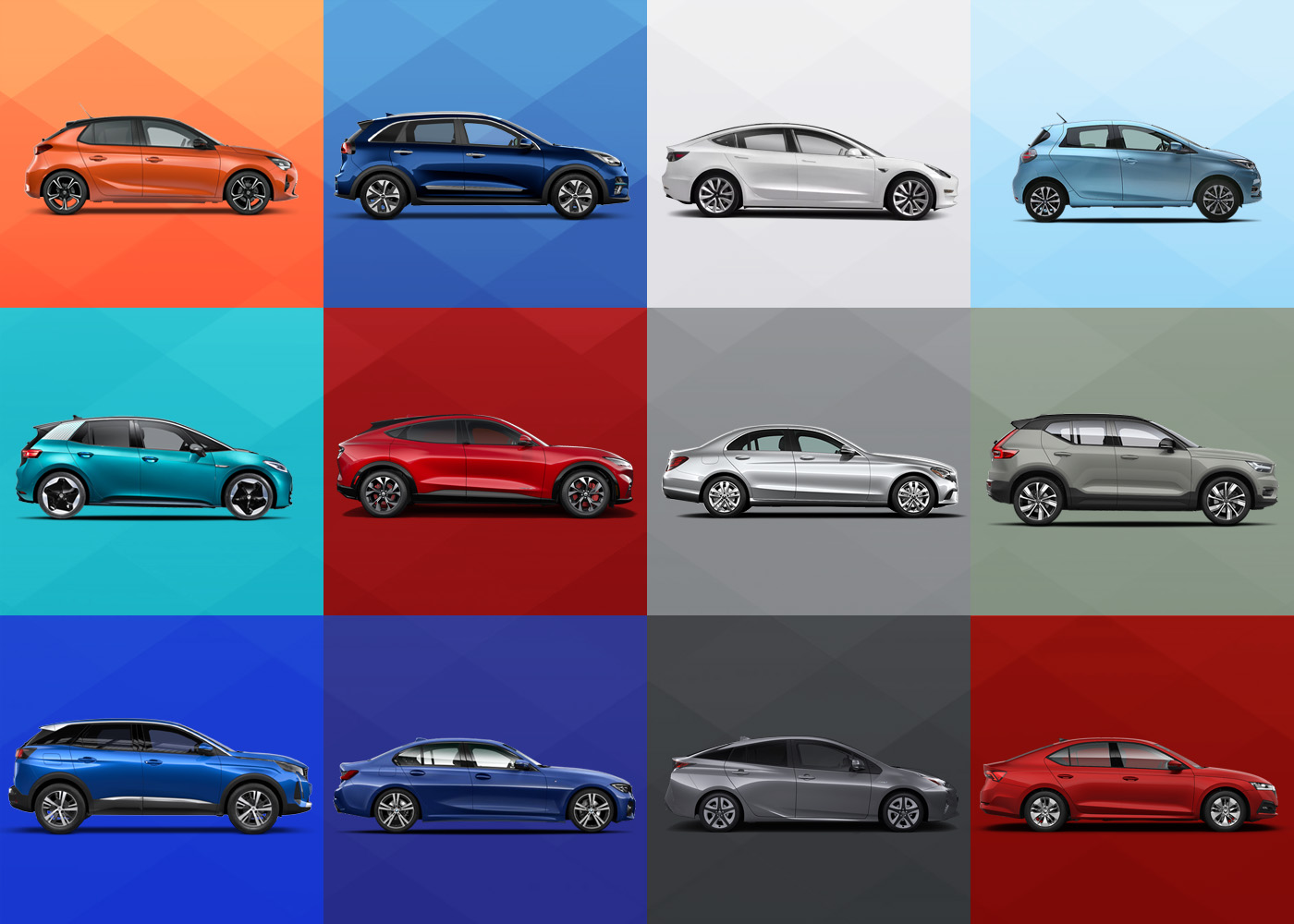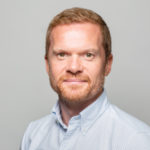 Posted by
Martin Brown
March 2021
The appeal of a company car remains highly attractive in any employee benefit package.
In a survey conducted by vehicle leasing and mobility solutions provider Arval for its annual Mobility Observatory report, fewer than 20% of drivers surveyed said they would be willing to give up their company car for an alternative mobility solution.
And you can understand why, too. Despite ongoing attacks over the company car's value, it remains a very strong employee benefit, both for retaining staff and attracting new talent.
After all, how do you argue with a car that's paid for by the company, looked after by the business, and the only pay back on the employee's part is benefit in kind company car taxation?
It's a point that a BVRLA survey on the Company Car also unearthed: the drivers surveyed said the two key factors for taking a company car were, first, the value for money it represented and, second, the option to drive a new car. Furthermore, 69% company car drivers coming to the end of their current lease said that they thought they would get a new company car, while 22% were undecided and only 10% said no.
Nevertheless, the company car's appeal has come under some pressure thanks to a benefit in kind taxation system that, until April 2020, was persuading some drivers to consider the benefits of opting out of the company car scheme.
But is a cash option a better alternative?
We're not convinced here at Fleet Alliance, especially since the company car tax system has been revised to encourage take up of ultra low emission vehicles. We've looked at this issue in a previous blog and found that 45% of cash takers pay more for their car than their cash allowance (see Cash takers – why is it costing you money?).
Those April changes to benefit in kind taxation were really significant. Fully electric vehicles saw benefit in kind tax in 2020/21 dropping to 0% before rising to 1% in 2021/22 and then 2% through to April 2025.
It makes the arguments for a company car alternative look shaky at the very best.
So, we've put together a list of great company car suggestions that you can drive, enjoy and benefit from low levels of company car taxation, while delivering all the benefits of a company provided vehicle.
We've split them into electric cars (EVs) and plug-in hybrid electric vehicles (PHEVs) since we recognise that not everyone is fully prepared, or able, to go fully electric. At least just now. So here's our list – six EVs and six PHEVs.
Best EV Company Cars
Vauxhall Corsa-e 100kW Elite Nav 50kWh 5dr Auto
The whole of the all-new Corsa range is pretty good – a smart-looking car aiming to deliver the quality you would expect from a Volkswagen Polo with the driving experience of a Ford Fiesta. If that sounds like a tall order from Vauxhall, you have to remember it is now part of the PSA Group (Peugeot/Citroen), so you can understand why Vauxhall is so confident about its small car. And that confidence has been translated well into the electric version, which goes about its business in a fuss-free and unflustered way. There's plenty of acceleration when you need it, but a calm, relaxed drive when you need to cover the miles. It's well-specified too in Elite Nav trim.
CO2: 0g/km
BIK tax band 21/22: 1%
Tax per month: from £5.60
EV Range: 209 miles
Kia e-Niro 150kW 4 64kWh 5dr Auto
The Kia e-Niro is a crossover style SUV/estate that is proving highly popular with company car drivers and, with plenty of production from Kia, there's little hold up in getting your hands on one of these excellent crossovers. There's a good level of practicality and a general easy-to-driveness about  the e-Niro allied to which it has a range of 282 miles on a charge. So you should be able to cover most business journeys without requiring an electric top up, while enjoying the high standard of the e-Niro's specification.
CO2: 0g/km
BIK tax band 21/22: 1%
Tax per month: from £6.16
EV Range: 282 miles
Tesla Model 3 Long Range AWD 4dr Auto
It's the compact executive saloon for every aspiring executive company car driver – the Tesla Model 3. And why not? Think of it as an all-electric rival to the BMW 3 Series and the Audi A4 but with few of the compromises on range that can sometimes accompany electric cars. Plus a technological edge that no other conventional car maker can match. The car has seating for five, accelerates to 60mph in 4.2 seconds and has an astonishing 360 mile range. Plus you have access to Tesla's Supercharger fast top up network. Ride is on the firm side, so you need to be aware of that. But otherwise you'll be driving a great company car and paying the HMRC virtually nothing for the privilege. Lucky you!
CO2: 0g/km
BIK tax band 21/22: 1%
Tax per month: from £8.33
EV Range: 360 miles
Renault Zoe i Iconic R135 Z.E.50 Rapid Charge 100kW Auto
The Renault Zoe has been given a good spruce up inside and out to keep the car relevant in an increasingly competitive segment. And do you know what? This charming supermini just gets better with age. There's more range – Renault says 239 miles – plus this version allows rapid charge ups on the road should you need them. If ever a car looked better placed to be a like-for-like replacement for a conventionally engined car, then this is it. And all for £5.50 a month in company car tax!
CO2: 0g/km
BIK tax band 21/22: 1%
Tax per month: from £5.50
EV Range: 239 miles
Volkswagen ID.3 Life Pro Performance 58kWh 204PS Auto
The new, much heralded all-electric hatch from Volkswagen: say hello to the ID.3. It's a replacement for the excellent e-Golf, but as this car is built on an electric only platform there are far fewer compromises, with range being one of them. The ID.3 will stretch to an official 263 miles (100 more than the e-Golf). With plenty of new electric Volkswagens coming off the same platform, the new ID.3 needs to perform. Like a Golf, the ID.3 won't let you down. Great fun to drive, zippy acceleration and plenty of usable battery range, the ID.3 is the new electric version of that dependable fleet hatchback: the Golf.
CO2: 0g/km
BIK tax band 20/21: 1%
Tax per month: from £5.50
EV Range: 263 miles
Ford Mustang Mach-E 98kWh Extended Range RWD Auto
With just 1% company car tax, the Mach-E is absolutely perfect for company car drivers. And absolutely perfect for a variety of other reasons, too. There's a staggering 379 mile range for the Mach-E, and the car is plenty spritely on the throttle, particularly for a crossover. Which is essentially what the Mach-E is despite the Mustang name. But don't let that put you off. This is a sound Ford electric car – and we've really been waiting for one of those.
CO2: 0g/km
BIK tax band 21/22: 1%
Tax per month: from £8.33
EV Range: 379 miles
Best PHEV company cars
Mercedes-Benz C 300 de EQ Power AMG Line Edition 9G-Tronic Plus Saloon
If you need a company car replacement right now, and you want a Benz, then head for one of these. For while most plug-in electric hybrid cars are petrol-electric plug-ins, Mercedes has combined the economy of a diesel along with the zero emission capability of a plug-in hybrid. You can choose between the saloon or elegant estate for a touch of real classy practicality. But what you'll really value is the ability to deliver long distance mpg swished along by the nine-speed auto transmission and yet drive in electric mode around town – for up to 35 miles. For high mileage executives, the Merc delivers excellent BIK value, especially in this sporty AMG Line Edition specification. However, if your Mercedes lease isn't due to expire for another six months, then wait for the all-new C-Class which has a battery range of 62 miles and promises an all-new PHEV experience.
CO2: 31g/km
BIK tax band 21/22: 11%
Tax per month: from £81.50
EV range: 34 miles
Fuel consumption: 235mpg
Volvo XC40 Recharge Plug-in hybrid T5 FWD Inscription 262hp Automatic
Volvo's exquisite XC40 SUV now has even more reason to be on your company car shopping list: the T5 Twin Engine PHEV model combines a 1.5-litre three-cylinder petrol engine with a 10.7kWh battery to provide CO2 emissions from 47g/km and a BIK rate of 13% for 2021/22 for the front-wheel drive car. There's an official zero emission range of some 28 miles but expect between 20-25 miles in actual usage. The battery can be recharged with a three-pin plug or from a home charger. Before you go anywhere, plug your destination into the satnav even if you know the way – it will help the car provide the greatest efficiency from the battery and therefore better mpg. If you want Scandi cool for your company car, then the XC40 PHEV is for you.
CO2: 47g/km
BIK tax band 21/22: 13%
Tax per month: from £89.66
EV range: 28 miles
Fuel consumption: 134.5mpg
Peugeot 3008 1.6 Hybrid 225 Allure 5dr e-EAT8
The Peugeot 3008 SUV has been a big success with business drivers and individuals alike. It offers great looks, that high-up SUV driving experience, plus it's terrific as a family hold-all, being immensely practical without being obvious about it. This is the plug-in hybrid version which marries Peugeot's 1.6-litre petrol engine with a 13.2kWh lithium-ion battery. That means it can travel up to 39 miles in electric only mode, or use both engine and battery – which means you have no worry about running out of electric charge because you can always rely on the petrol engine. The 3008 range was given a refresh in the autumn of 2020.
CO2: 31g/km
BIK tax band 21/22: 11%
Tax per month: from £68.33
EV range: 39 miles
Fuel consumption: 222mpg
BMW 330e M Sport Sport-Auto Saloon
The BMW 330e is almost the default PHEV for executive company car drivers. There's all the
brilliance of the 3 Series saloon in a tax-saving engine configuration, plus the ability to complete shorter commutes in fully EV mode. If anything, the PHEV has become the pick of the range, because the sporting driver reward is still there, plus an overboost facility to temporarily up power output, but all with a highly reduced tax bill. What's not to like?
CO2: 31g/km
BIK tax band 21/22: 11%
Tax per month: from £77.16
EV range: 37 miles
Fuel consumption: 201.8mpg
Toyota Prius Plug-In 1.8 VVT-i Business Edition Plus
Toyota has put all its considerable hybrid know-how into the plug-in version of its Prius model. Use the battery only for shorter journeys around town in silent, zero emission mode, or for longer journeys let the hybrid system sort itself out to provide the best combo of petrol and electric propulsion. It drives well, handles tidily and comes with all the quality reassurance that goes with the Toyota badge. It's also one of the cheapest on tax of our chosen PHEV company cars.
CO2: 28g/km
BIK tax band 21/22: 11%
Tax per month: from £59.75
EV range: 34 miles
Fuel consumption: 188.3mpg
Skoda Octavia iV Hatch 1.4 TSI iV SE Technology 204PS DSG
Well, it's hello to Skoda. The great value brand for fleet drivers has been getting in on the PHEV act recently with cars like the company car stalwart Octavia. And the Octavia PHEV is not there to make up the numbers. It's the lowest on tax of our chosen PHEV company cars by some margin, thanks to a lower company car tax banding and competitive P11D price. And like any other Octavia it will get on with the job of ticking off the miles in its unflappable and brilliantly capable way. Simply a great company car.
CO2: 22g/km
BIK tax band 21/22: 7%
Tax per month: from £35.83
EV range: 43 miles
Fuel consumption: 284mpg
Getting the best out of a PHEV as a company car
In order to achieve the best efficiency from a PHEV company car, it's important to use the battery and the zero emission mode. Not only does this help local air quality, but it will save on your pocket, too. Most PHEVs can cover your daily commute – or with a top up at work, will manage the return journey in zero emissions. So your commute should cost nothing in fuel and only pennies in electricity.
If you have any concerns or questions, please call us. Fleet Alliance has just become a Go Ultra Low Company, so we have real experience of electric cars and PHEVs and can provide solutions to most issues you might face.
Fleet Alliance is also a member of EV100, a global collection of forward looking companies that are committed to accelerating the transition to electric vehicles. We can help you transition your fleet to electric where it's appropriate using our own experience with the Fleet Alliance fleet.
If you're looking for the best company car deals then check out our latest special offers or call us on 0345 601 8407 and we'll be happy to assist.
---
You also might like…
If you liked this article then check out our posts about similar topics
Ready to make the management of your fleet more efficient?
Request a call back
---