Having a ball with our charity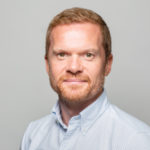 Posted by
Martin Brown
June 2012
Getting your team onside is always crucial to success don't you think?
Just look at what's been happening in the Euro 2012 qualification rounds.
Holland, one of the top four favourites to win, have gone out without scoring a point. Tales from within the Dutch camp suggest dissatisfaction in the side, deep fissures dividing both squad and management.
Then consider Greece: with its country on the verge of disintegration – political and social – the national football side has united the split country with fantastic success to get through to the quarter finals. It was something to put a smile on the collective face of the beleaguered Greeks.
I guess it all comes down to management and belief. None of us gets this right all the time, of course, but there's always a warm glow of satisfaction when it works.
As it just has for us with our staff survey, which received a 100% response. Even better news, based on like for like questions there was a 98% satisfaction factor – up on the previous survey by 8%.
So far we have managed to raise in excess of £70,000 for the charity partners we support.
Among the many aspects our team is completely happy with, 100% said they are proud to work for Fleet Alliance; are treated fairly; are happy with their training and development; feel empowered to do their jobs; value the wide range of staff benefits offered; and are happy with their physical working conditions.
There's always room for improvement, naturally, but I am really gratified that everyone decided to take part. I think that's very much part of our culture here at Fleet Alliance. We take our jobs seriously, but beyond that the whole company is highly active in supporting the company's main chosen charity – Maggie's – as well as having some fun.
As part of our Fleet Alliance Loves initiative, we have so far managed to raise in excess of £70,000 for the charity partners we support, and Maggie's Cancer Caring Centres have been the largest beneficiary.
This year, though, we want to extend our charitable giving, and we've decided to have a ball, the first Fleet Alliance Charity Ball. By putting on this event we hope to raise £20,000 for both Maggie's and The Prince and Princess of Wales Hospice.
I know Fleet Alliance staff will support this 100% with the energy and enthusiasm they show in  their work attitude.
If you would like to attend the event, and support our two chosen charities, it's at the four star Marriott hotel in Glasgow City centre on Friday 7th September. Alternatively, you can always support the event with prizes for our auction and raffle prizes.
For more information take a look at the following article: Fleet Alliance announces inaugural charity ball.
---
You also might like…
If you liked this article then check out our posts about similar topics
Ready to make the management of your fleet more efficient?
Request a call back
---