Award-winning customer service is fun!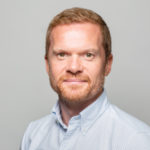 Posted by
Martin Brown
March 2015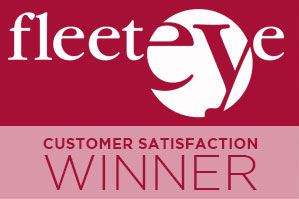 Yesssssssssssss!
Sorry, I'll calm down now.
Apart from my natural exuberance at seeing my football club win (or beating my personal best over a 10km run, I reserve my special yeses for really big moments.
And this is one such.
We've just won the Fleetye CSI award – for the company providing the best service to its customers (fleet size up to 250) in the annual Experteye customer satisfaction survey.
Now, I know you might be thinking 'what?' and 'so?' but this is really important.
The Fleeteye CSI awards are the leasing company equivalent of the J D Power awards that, if you recall, rate car manufacturers for customer service.
Our award win is great recognition for the work and service we provide to our customers.
The Fleeteye CSI awards do the same thing but for leasing service providers. And we've won! Against some of the really big guns in the leasing industry from the top echelons of the FN50.
In the industry, this is significant – we might consider ourselves a large company, but against these leasing goliaths we are but a mere David with a sling and five stones. So it's a great recognition for the work and service we provide to our customers.
And it's all due to our staff. Who I can tell you, love what they are doing. Really.
We've already established that we're one of the best places to work in the UK. We've got gold accreditation for investors in people, so we take the way we look after our staff seriously.
But in an unserious way.
You see the best way to deliver brilliant service is to make your staff happy, and they genuinely are because of some of the daft things we do together. We call it "Fleet Alliance Loves', which is a catch all for charitable fund raising to social events such as our national onesie day. At work. No exceptions.
For example, we're currently organising a Stars in their Eyes event to support Maggie's, one of our chosen charities. I will be doing my best Sam Smith impersonation, promise.
Or cakes. All the staff are good at cakes – and I'm pretty partial to eating them.
It all adds up (yes, on my waistline, I know) to happy staff, which equals happy customers.
And the results are shown in winning the coveted Fleeteye CSI customer service award.
Yesssssssssssss!
---
You also might like…
If you liked this article then check out our posts about similar topics
Ready to make the management of your fleet more efficient?
Request a call back
---