Audi A3: Raising the standard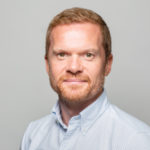 Posted by
Martin Brown
December 2012
A friend recently took ownership of the new Audi A3 and I thought it would be fun to challenge him to write a short review of the model that, in its previous guise, was our most popular fleet car of 2011.
Despite being a terrible photographer (as the photo to the left attests), Kevin is intimately familiar with the model, with this being his third A3 in a row, and is uniquely placed to offer comment on whether or not the 2012 model lives up to it's forebearers.
So it's over to our guest reviewer (and tame racing driver) Kevin Tracey:
On taking receipt of my third consecutive Audi A3 from Fleet Alliance, I was pleased to take up Martin's 'Top Gear Challenge' and provide a review.
In selecting an Audi A3 for the third time, my main concern was that not only had I become predictable, but perhaps the A3 was the same old car. However there was no need to worry – our new Audi A3 1.4 TFSI has delivered way beyond our expectations.
Audi have delivered a better looking
A3 model in terms of both the exterior and interior.
So what has changed in the new 2012 A3 model?
Well, Audi have delivered a better looking A3 model in terms of both the exterior and interior.
There may not appear to be too many changes to the outside of the new Audi A3, but it is certainly more streamlined and an all-round nicer looking car than its predecessor.
However, the biggest change is the improved interior.
The new standard model has a much higher specification than the old A3, with the introduction of a new Multi Media interface (MMI), a new electromechanical parking brake, air conditioning and front centre armrest all included in the cost.
These features provide a greater quality, high end finish to the front interior of the car.
What about the driving experience? Well, It definitely feels a much lighter vehicle (a fact advertised by Audi) and is quicker and smoother than the previous model. With the new TFSI model being touted as more fuel efficient, this is yet another reason for choosing the new A3.
So are there any negatives?
Well, not really – slightly less space in both the back seating area and the boot, but that's me being overly critical, though the five door Sportback version will be available in 2013 which will provide greater interior space.
My verdict? A much improved car and driving experience – and a genuine contender when ordering your new company car with Fleet Alliance.
My thanks go to Kevin for being such a sport and offering his feedback on the Audi A3.
If you fancy yourself as another Jeremy Clarkson and would like to write a review of your car, we'd be delighted to post it here. In return we'll send you something nice as a reward.
Send your reviews to info@fleetalliance.co.uk and remember to include your name, contact details and a photo of your car if you're feeling adventurous!
---
You also might like…
If you liked this article then check out our posts about similar topics
Ready to make the management of your fleet more efficient?
Request a call back
---