Alternative Fuel Vehicles start to take centre stage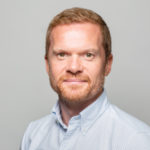 Posted by
Martin Brown
May 2017
I know we tend to push the green agenda here, but that's for good reason: I really do think it's the future.
It seems I'm not alone: the latest ExpertEye Fleet Industry Review is out and it makes interesting reading for those with an interest in green fleet issues.
ExpertEye is an influential survey of 200 fleet operators which is produced in association with Professor Colin Tourick from the University of Buckingham. It provides valuable insights into the latest status and views of the UK fleet marketplace.
The review suggests that Alternative Fuel Vehicles – essentially anything that is not a conventional diesel or petrol engine – is increasing: the number of fleets that now include electric and hybrid vehicles on choice lists is on the up.
The report claims that over the past two years, the proportion with hybrid fuel vehicles has increased by almost double, from 32% to 62%.
Full electric vehicles have even greater growth, jumping from just 8% to 22%. Impressive figures, but of course from a fairly low base it should be noted.
Professor Tourick offers the following reasons: "The range of electric cars has improved making them a more viable option to put onto company fleets, particularly in urban areas where charging points have become more available and range anxiety is less of an issue. Many a fleet manager has been attracted to the idea of fuel costing around 2p per mile (electric) rather than perhaps six or seven times this amount for their diesel engined- vehicles."
The latest Renault Zoe, for example, which is an electric supermini, now has a range of 250 miles on a single charge.
One the other side of the coin there is the increasing attractiveness of AFVs to company car drivers with the proposed 2020/21 benefit in kind taxation charges really favouring electrification, particularly for full electric vehicles.
While the BIK changes were recently dropped from the Finance Bill to rush it through before the snap General Election, the government says this is purely a technicality, and the changes will re-emerge the other side of the election. Well, let's hope so.
Anyway, it's pleasing to see that fleets, for whatever reason, are beginning to take AFVs more seriously as a fleet option.
However, the majority of fleets are powered by diesel cars as you might expect. Despite some fairly negative press recently, diesel cars remain an essential part of the fleet mix particularly for those drivers racking up hundreds of miles each week.
Nevertheless, Professor Tourick notes that fleet managers really are beginning to turn away from the diesel staple towards petrol and AFVs
Tourick again: "Diesel is representing a gradually declining percentage of the vehicles in corporate fleets… more than a third of respondents expect to see a reduction in diesel in the next two years, with electric, electric range-extended and hybrid engines gaining in popularity. And look at what they are saying about petrol – a significant number of them believe that petrol will be making a comeback."
And why not?
Fleet managers are no doubt assessing fitness for purpose – if you are not an essential user having to shred the miles up and down the motorways, then why would a diesel car be such a good idea?
For some time now we have been advocating taking a holistic view of your fleet and allocating types of car based on job needs: it appears fleet managers are beginning to do just that.
I suspect in the next ExpertEye survey we will see an even greater proportion moving towards AFVs.
A good move, I reckon.
---
You also might like…
If you liked this article then check out our posts about similar topics
Ready to make the management of your fleet more efficient?
Request a call back
---