AFV: why you should get to know this acronym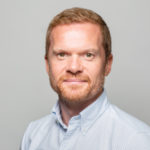 Posted by
Martin Brown
June 2016
There's a Renault Twizy that scoots around where I live. Uber Prius taxis whisper past in full EV mode. One of the local buses is a diesel hybrid, mercifully cutting its engine at the bus stop before pulling away silently prior to the engine re-engaging – to the cleaner air relief of waiting passengers.
On my way to work in our London offices, there's always a BMW i3 or Tesla S hooked up to the charging station close to Covent Garden.
An alternative route takes me through Middle Temple, where amongst the prestige heavy metal you might expect to find in such august surroundings, there's an Audi A3 PHEV model connected to the mains via the quaint green and white wooden hut, a throwback to a different time of travel.
In the streets around our London offices in Holborn, the odd Renault electric van – strangely silent shorn of its diesel thrum – glides past in a whisper.
It's a changing landscape; imperceptibly at first, but now more obviously: the UK is catching onto electric vehicles, whether hybrid, plug-in electric hybrid or full electric – not forgetting the fuel cell (there's now a hydrogen fuelling station at the National Physical Laboratory, Teddington, just round the corner from my home for all those who want to drive a Hyundai ix35 FC or a Toyota Mirai).
These new vehicles – the hybrids and EVs – are to be found grouped under the AFV acronym – alternative fuelled vehicles. And these AFVs are making an impact on the new car registration market: by April 2016 they had taken 3.3% of the car market.
At the moment, plug-in hybrids are making the big gains: think Mitsubishi with its SUV Outlander PHEV model. With low CO2 emissions, the car has big business appeal with its low benefit in kind car tax: 7%.
And it's not just in sales that AFVs are making inroads. I was talking to Rupert Pontin, the director of valuations at RV experts Glass's, and he said that the plug-in version of Audi's A3 – which, coincidentally, won our Best Green SME Company Car Award this year – had overtaken the diesel version of the A3 in terms of holding its value, both over one-year and three-year periods.
Is this the coming of age for plug-in hybrids?
It's certainly the start – although we will see many more manufacturers displaying new plug-in hybrids over the coming months: the new Mercedes E-Class will have a plug-in hybrid model; Hyundai is launching its new Ioniq available as a plug-in; and VW will have a GTE plug-in version of its new Tiguan SUV.
But plug-in hybrids will need to be looking over their shoulders for the new wave of electric vehicles (EVs) that will transform EV ownership from the 'range worried' to the 'range relaxed'.
Nissan has updated its Leaf 30kWh model to a 155 mile range; BMW's i3 to 195 miles; and then there's the Tesla Model 3 BMW 3 Series rival with its 210 mile range; and Mercedes is promising an EV prototype at this year's Paris Show that can travel 310 miles on a single charge.
And for business users there's the obvious EV appeal of the lowest taxation bands and low running costs – at a fraction of what might be paid for a conventional company car.
I'm not suggesting this is the end for the stalwart diesel company car. The diesel has been at the rough end of some publicity at the moment with the "dieselgate" scandal and then the transport secretary, Patrick McLoughlin, suggesting that diesel taxation was an area that required review in the fairly near future. None of it positive PR.
But in the May SMMT registration figures, fleet demand for new vehicles outstripped private demand for the third successive month and demand for diesel cars grew by 5% year on year.
It's not hard to see why diesels are so popular. I'm currently driving the new Audi A4 Avant fitted with the 150PS 2.0-litre diesel: it's a superbly refined, elegant car. I filled up the other day to get a range reading of over 700 miles. That's a long time to the next fill up – unlike an AFV. Efficient, tax effective and good to drive, the diesel is going nowhere soon.
But AFVs are on the way. And they will get more user friendly, go further on a single charge, provide cleaner air motoring, and offer company car drivers the opportunity to reduce exposure to benefit in kind tax.
Just look at May's SMMT registration figures: up 12.1%. It's the beginning of the future. So look out for those AFVs.
---
You also might like…
If you liked this article then check out our posts about similar topics
Ready to make the management of your fleet more efficient?
Request a call back
---