A date with the Detroit Auto Show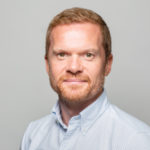 Posted by
Martin Brown
January 2016
We're staying Stateside for my second blog of 2016. And with good reason. It's the Detroit Auto Show.
The weather as usual was bitterly cold in Detroit this January. But the outlook for new cars in 2016 was decidedly warmer, with European manufacturers debuting new cars which are sure to have an impact on the UK fleet car market – when they're available later in the year.
So glancing around the famed Cobo Halls at Detroit, I've picked my five Detroit spinners, sure to be smash hits in the future.
Audi A4 Allroad
Audi chose Detroit to reveal the first variation of the all-new A4 range which was launched at the end of last year – the off-road focused A4 Allroad. Based on the latest A4 Avant estate, Allroad changes include an extra 34mm added to the ride, chunkier body cladding and arches, plus standard quattro all-wheel drive. Offered with a choice of petrol and diesel engines, the A4 Allroad will be available in the UK later in the year.
BMW M2
BMW Motorsport has finally had its wicked way with the 2-Series coupe and the result, the M2, could also be called BMW's baby M3. The M2, which made its official debut at the Detroit show, has figures to match its big brother, boasting 365bhp, acceleration to 62mph in just 4.5 seconds and surprisingly, a six-speed manual gearbox as standard. Six-speed automatic transmission is also available as an option and prices will start at £44,070 when it arrives in April. You'll have to be quick though, as just 500 are coming to the UK.
Ford F-150 Raptor SuperCrew
Yup, totally un-pc, we certainly won't see this Godzilla of Ford trucks over here in the UK , but wow, wouldn't you want to hop into one of these? Me too. Ford is the US leader in the truck market – pick ups to you and me – and the F-150 Raptor SuperCrew is the ultimate Ford truck.  There's more rear legroom over the standard SuperCab thanks to an extended wheelbase, and greater agility over rocky terrain. But, hell, just fire up the V8, stick your arm out of the window, and rumble on down the road…
Mercedes E-Class
Get past the scaled-up Mercedes C-Class styling and the new E-Class offers technology and innovations never seen in this class of car before. Highlights include the latest autonomous driving tech which means this saloon can almost drive itself, plus wireless software downloads that will allow owners to upgrade their cars. On top of the autonomous drive, the new E-Class is fitted with a suite of new safety tech including Active Brake, Assist with pedestrian detection, as well as Attention Assist to prevent drowsiness. Other systems include speed-limit recognition, with Active Lane-Change Assistant. The new E-Class will go on sale later this year with prices expected to start at £35,000.
Volvo S90
The launch of the new S90 saloon is key for Volvo, as it's the next chapter in our favourite Swedish car brand's new range plans after last year's award-winning XC90 SUV. Apart from the classy exterior and interior styling, the S90, as you'd expect from a Volvo, debuts new safety technology. One such safety highlight of the new S90 is a large animal detection feature, fitted as part of the City Safety system. This, with audible warnings and brake support, can help avoid accidents with large animals such as deer. Yet another step in safer motoring from Volvo.
---
You also might like…
If you liked this article then check out our posts about similar topics
Ready to make the management of your fleet more efficient?
Request a call back
---