8 key questions to ask about EVs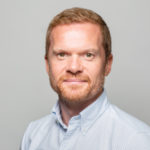 Posted by
Martin Brown
August 2016
Could you drive an EV? Should you drive an EV? Mmmm, good question. Why not try one out?
With all the recent news that EV drivers are to be charged for using Ecotricity charging points for the first time, driving an EV – an electric vehicle – isn't quite the buckshee experience it once was. But that shouldn't put you off. They are still very cheap to run – and very green.
So I thought this was the perfect opportunity to explode some myths about EVs to help guide you in your buying decisions with 8 key questions that you need to ask before making the decision to go electric.
1. What's the average EV range?
More than you'd think, but the average is around 100 miles. Popular electric models such as the BMW i3 (125 miles) and Nissan Leaf (124 miles) will go further. Next year an EV version of the newly launched Hyundai Ioniq will cover 130 miles on one charge. Probably best is the game-changing Tesla Model S, which in 85kWh form, will do 320 miles on a single charge.
But if the average is 100 miles, is that enough? Well, according to the National Travel Survey in 2014, the average car journey is falling year-on-year and that one third of small family hatchbacks never make journeys of more than 100 miles ever! When MINI trialled an electric version of the car in field trials, the average daily distance was just short of 30 miles – most participants in the trial didn't even charge the car up each night.
So maybe we should worry less about 'range anxiety' as most current electric cars will do more miles than this. If it's still a worry then models such as the range extender version of BMW's clever and great to drive i3 could be another option.  The BMW is fitted with a small bike engine, which recharges the battery!
2. What about a plug-in hybrid? What's that?
A plug-in hybrid is powered by both a combustion engine and a rechargeable battery pack, that can be charged at a powerpoint like an EV – hence the term 'hybrid'.
Models such as the Mitsubishi Outlander PHEV, or new Audi Q7 e-tron have become popular because they offer all the benefits of a battery powered car, combined with the range of a petrol (or diesel) engine.
3. Aren't they all expensive?
Go for the Tesla Model S I've already mentioned above and even the cheapest model is over £40,000, although there are more affordable monthly contract hire figures for business use.
However, cars such as the Renault Zoe and Nissan Leaf are much more affordable, even if they don't go quite as far.
4. Are they easy to charge?
Yup, really easy – it's just a case of hooking up your car, via a supplied cable to either your home charger, or a public one when out and about.
If an EV is charged over night, that could be all the power it needs for that day of travel.
The only catches are if you don't have off-street parking, in which case an EV might not be suitable.
Also, domestic charging takes time – up to 10 hours in some cases and the Tesla needs its own fast charger.
Cold weather will also affect the range when you may find you're charging your EV more often.
5. Not just cars – vans too!
Need an electric van? No problem, Nissan has been offering the biggest on the market for the last couple of years – the e-NV200.
Plus, I've read reports that American EV innovator, Tesla, is now also working on an electric-powered pick-up. Now that should be fun!
6. So how much do EVs actually cost to run?
It's difficult to say, because how much an EV will cost is dependent on how it's used.
However, what I can say, is that charging a car is seriously cheap. A 100 mile charge will set you back just £3.60! A combustion-engined car would cost significantly more!
7. Are there any BIK advantages to running an EV?
Yes, Ultra Low Emission Vehicles or (ULEVs) are vehicles that produce less than 75g of Carbon Dioxide for every kilometre travelled and as such are entitled to receive a number of benefits.
Highlights include the lowest banding rate of company car tax (7%), no fuel benefit charge and 100% first year capital allowance if you buy.
8. What happens if I run out of charge?
Many of the current crop of EVs have audible and visual warnings, plus links to charging stations via the sat-nav, so this shouldn't happen.
However, should the worst happen, all you need to do is plug it in – there should be significantly less damage than if it was a regular engine!
---
You also might like…
If you liked this article then check out our posts about similar topics
Ready to make the management of your fleet more efficient?
Request a call back
---