Diesel might be down, but don't discount it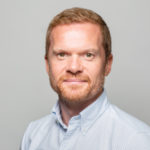 Posted by
Martin Brown
February 2018
The latest official stats from the SMMT on January new car sales make for thoughtful reading.
No doubt you've read the media headlines – plunging car sales and diesel in decline with a 25% fall.
SMMT chief executive Mike Hawes admitted that the drop in new diesel car registrations was concerning, but he believed consumers and businesses were sitting on their hands and keeping older cars running for longer.
Hawes pointed out the fastest way to improve air quality and reduce CO2 was to centre it around fleet renewal. But this needed government to actively encourage car users to choose the latest advanced low emission diesels – "for many drivers, they remain the right choice economically and environmentally."
It's a decent and fair point.
Actual car figures themselves were down -6.3%, perhaps echoing general consumer sentiment on the high street in tough trading conditions.
Fleet sales remained pretty steady, so it was the consumer and business sectors that indeed tumbled, no doubt most influenced by the demonising diesel campaign that gripped the media headlines in the last quarter of 2017.
But I believe this is a passing phase. Within six months diesel sales will have stabilised as the message gets through the clean Euro 6 diesels are just that – clean. And they are low in CO2 emissions. And fit for purpose for fleets.
So the timing of a White Paper on diesel from leasing and fleet management company Arval, which I've been reading through, was timely. Fleets have to start considering a move into alternative fuels but how will it work and should it be at the expense of diesel?
Arval is unequivocal on the matter:
"Diesel vehicles will still remain a very valid option in many situations, because of their fuel efficiency and the OEMs [car marketers] taking decisive action to minimise their impact on the environment. However, in progressively more and more cases, hybrid, plug-in hybrid and even fully electric vehicles will become better alternatives, besides petrol."
But while we are in this period of drivetrain uncertainty it would be best to keep an open mind on diesel: as Arval has noted, it remains a compelling choice for fleets. Still.
---
You also might like…
If you liked this article then check out our posts about similar topics
Ready to make the management of your fleet more efficient?
Request a call back
---