Five cars that won't fit your company car park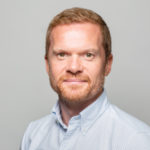 Posted by
Martin Brown
March 2013
The Geneva Motor Show started last week and kicked off the European season of new car debuts.
Geneva is always a great shop window on what we can expect to be seeing on fleets over the next year.
But what really caught my attention was not the fuel sipping, low CO2 embracing cars – of which there were many – but the real bad boys of the motor show: the outrageous and seemingly impossible exhibits of automotive genius.
Exotic and unbelievably styled, these are the cars that you would love to slot into that space in your company's car park, if only the car choice policy was, well you know, loosened a little…
So here goes:
Lamborghini Veneno
They don't come badder than this: the Veneno looks like a racing car for the road. In fact it is a racing car for the road! Just look at the figures: 6.5-litre V12 engine, 0-62mph in a warp speed 2.8 seconds and 220mph top speed. Phew! One problem – only three are being built.
Alfa Romeo 4C
Staying in Italy, Alfa showed this fabulous mid-engined coupe with a 240bhp 1.7-litre four-cylinder turbo petrol  engine capable of powering it to 62mph in 4.5 seconds. The rear-wheel drive 4C uses high-tech materials such as carbon and aluminium in its construction. The Alfa 4C will be built by Maserati in Modena – so it will have all the right red-blooded Italian supercar DNA.
LaFerrari
Staying in Modena, Ferrari unveiled this, the LaFerrari. Sidestepping the rather effete name (what were they thinking of?) the LaFerrari features F1-style KERS hybridisation with a 120Kw electric motor, but still manages to puff out 330g/km. Then again, there is a 6.3-litre V12 powering the LaFerrari to over 217mph and from 0-62mph in under three seconds. One final thought – the torque figure: a neck-snapping 900Nm!
McLaren P1
Stepping away from Modena we head to McLaren at Woking, UK. And this, their new ultimate sports car, is designed to be the best on and off the track. With its seductive curves, the P1 looks like a racing car for the road. McLaren says the new 3.8-litre twin-turbo V8 P1 will fly from 0 to 186mph in less than 17 seconds – five seconds quicker than the legendary McLaren F1.
Volkswagen XL1
This is a two-seater coupe, but unlike the four bad boys above, this is rather different. It's the clean-living sports car of the future. VW says it's the most fuel-efficient production car in the world capable of 314mpg! It's powered by an electric motor and a two-cylinder diesel. CO2 emissions are just 21g/km. VW says that just 50 examples will be built.
And finally, here's a curiosity from the 1958 motor show. Forget top speeds and 0-60 times, here's a car that could have literally blown them all away:
Arbel Symétric
Although previously shown in other more conventional forms, this particular prototype was to be powered by a 'genestatom', a 40-KW nuclear thermal generator using radioactive cartridges made of nuclear waste. Fortunately, the French government did not approve the use of nuclear fuel and the car never made it into production. And here we are worrying about CO2 emissions!
---
You also might like…
If you liked this article then check out our posts about similar topics
Ready to make the management of your fleet more efficient?
Request a call back
---