Six top soft-tops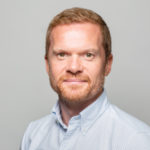 Posted by
Martin Brown
May 2013
One of the most famous cabriolets is about to go on sale.
It's an Audi Cabriolet from the early nineties. Now at the time, Audi Cabriolets weren't that famous – until Princess Diana, made it her car of choice that is.
Now the very same green 1994 Audi Cabriolet 2.3 E ( with a glorious five-cylinder engine and just 21,000 miles on the clock) is being auctioned by Coys. What will it go for?
Chris Routledge, the Coys MD, reckons for between £20,000 and £25,000. I believe it could be some way north of that when the gavel goes on June 29th.
However, such famous motoring memorabilia is not always available on fleet policies. So, given spring is here (in a stuttering sort of way), what cabriolets should you be looking at?
Here's six soft-tops to get you thinking.
1.  Audi A5
OK, it's not the Audi Cabriolet that the Princess Diana drove, but it's the most modern incarnation of the illustrious predecessor. For a combination of looks and low 19% benefit in kind tax banding, how about the 2.0 TDI S line? £114 a month company car tax at 20%; £228 at 40%.
With the MINI One you don't have to spend a fortune to get into a cabriolet and look chic.
 2.  Mercedes E-Class Cabriolet
It's just been updated with a sleeker grille and sportier looks, so you're bound to get great wow factor appearing with this in the company car park. However, it's not the cheapest choice for benefit in kind, so the E 220 looks the best choice.
3. MINI One Convertible
You don't have to spend a fortune to get into a cabriolet and look chic. The MINI One has all the style minus the higher price tag and a tax band of 18%.  Just make sure you fit parking sensors though – the hood up or down obscures rearward vision. Expect a monthly tax bill of £48 (20%) and £95 at 40% for the 1.6i.
4. Fiat 500 C
Staying small and chic, there's Fiat's wonderful 500 model. Its roof concertinas back rather than folds down all the way but you still get great fresh air motoring. The Twin Air Lounge model should give you all the spec you need and only a 10% tax banding. Company car tax? That'll be £26 a month at 20%, £52 at 40%.
5. Peugeot 308 CC
This is a great looking cabriolet from Peugeot if you want elegance in the sunshine. The advantage of the Peugeot is that it has a folding metal roof so there's additional security. With the 1.6 VTi Active 120 model you'll be paying £86 a month in company car tax (20%), and £172 at 40%.
6. Vauxhall Cascada
Vauxhall wants a bit of the cabriolet action and it reckons its all-new Cascada model provides the quality and appeal of an Audi cabriolet without the price tag – as well as a luxurious level of specification.  Our pick would be the 2.0 CDTi Elite model with its 22% benefit in kind tax band and monthly tax bill of £101 (20%) and £201 (40%)
---
You also might like…
If you liked this article then check out our posts about similar topics
Ready to make the management of your fleet more efficient?
Request a call back
---