First ultra-fast charging station opens in the UK as CO2 levels rise across Europe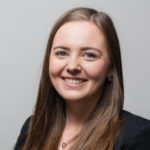 Posted by
Fiona Irving
April 2019
The first ultra-fast charging station has opened in the UK at the same time as a call for a Europe-wide increase in investment in electric charging infrastructure due to rising CO2 levels.
The new station, which brings a charging capacity of up to 350kW, has opened in Sunderland and recharging will initially be free, before switching to fee-paying on a pay-as-you-go basis based on a per kWh charge.
Developed by technology group ABB and managed by Dutch company, Fastned, the charging station offers four 50kW fast chargers and two 175kW fast chargers that are already enabled for 350kW charging. This will help ready the network for the next generation of electric vehicles with high-capacity batteries.
The ultra-fast charging station is part of the Go Ultra Low North East programme, which is owned and led by the North East Joint Transport Committee and funded by the European Regional Development Fund (ERDF) and the Office for Low Emission Vehicles (OLEV), and forms part of Fastned's plans to build a European network of fast and ultra-fast charging stations.
Call for increased investment
The news coincides with a call for increased investment in EV charging by European carmakers' association, ACEA, after the latest figures show that CO2 levels from new cars are on the rise again after almost 10 years of falling levels.
According to data published by the European Environment Agency (EEA), the average CO2 emissions from new cars were 118.5g/km in 2017, up 0.4% compared to 2016 and the first rise since records began in 2010.
The increase is being attributed to a Europe-wide slump in diesel sales, including the UK, in favour of petrol-engined cars which emit more CO2 emissions than equivalent diesels.
A spokesman for the EEA commented: "If similar petrol and diesel segments are compared, new conventional petrol cars emit 10-40% more CO2 than new conventional diesel cars."
In response, Erik Jonnaert, ACEA Secretary General, said: "It is no coincidence that 2017 marked the first increase in CO2 from cars since records began in 2010, as it was also the first year that petrol overtook diesel in terms of new car sales.
"Given that sales of diesel cars continued their decline in 2018, all indications unfortunately point to CO2 emissions increasing for a second year running in 2018."
Recent ACEA data shows that last year only 2% of all new cars registered were electrically-chargeable. By contrast, petrol further expanded its market share by almost 6.5% in 2018, accounting for 56.7% of all cars sold in the EU.
Stronger uptake of EV's required to meet CO2 targets
The recent figures mean that meeting CO2 targets for 2021 will require a much stronger uptake of alternatively-powered cars including EVs and hybrids, said ACEA.
"All automotive manufacturers continue to invest strongly in their portfolios of alternatively-powered cars, most notably electric ones. However, the reality is that motorists are not rushing to buy these vehicles in large numbers," added Jonnaert.
There are several major barriers holding back consumers, says ACEA, such as the affordability of these cars and the lack of suitable charging and refuelling infrastructure across the EU.
Today, there are some 150,000 public charging points for electric cars available in the EU. At least 2.8 million will be needed by 2030, according to the latest estimates. That translates to almost a 20-fold increase within the next 12 years.
Jonnaert added: "We urge national governments and EU policymakers to make the much-needed infrastructure investments so that sales of electrically-chargeable cars can really take off across Europe."
Meanwhile in the UK, Fastned has revealed that it will build five new fast-charging hubs across the North East, following a successful bid to the North East Joint Transport Committee. The hubs will be built in Gateshead, Blyth, Whitley Bay, Washington, and Kingston Park.
Michiel Langezaal, CEO of Fastned, said: "We have the ambition to build a European network of 1,000 fast charging stations and aims to build more fast-charging stations in the UK."
The new stations go live as a number of networks look to deploy 350kW chargers. This includes plans by the Ionity consortium of manufacturers, including BMW Group, Daimler, Ford Motor Company and the Volkswagen Group, to launch a network of 400 350kW stations in the UK and along major European routes.
---
You also might like…
If you liked this article then check out our posts about similar topics
Ready to make the management of your fleet more efficient?
Request a call back
---