Tidal power fuels electric cars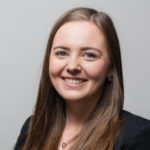 Posted by
Fiona Irving
March 2021
An electric car charger, powered by turbines driven by the tide, has been unveiled in the Shetland Islands.
Situated at Cullivoe harbour on the island of Yell's Bluemull Sound, the four turbines have been harnessing the tidal power for local homes and businesses for the last five years, but will now add electric vehicles to their green energy tally.
The chargepoint is a 22kWh fast charger fitted with two connectors, and has been installed by Nova Innovation, a world-leading tidal energy company, with funding through Transport Scotland. A battery storage facility ensures the chargers always have sufficient power to charge up electric vehicles when required.
Simon Forrest, Nova Innovation's CEO, said:
"Our technology generates electricity from the immense power of the seas, and it is changing the way we power our lives – from how we make a cup of tea to how we travel. We now have the reality of tidal powered cars, which demonstrates the huge steps forward we are making in tackling the climate emergency and achieving net zero by working in harmony with our natural environment.
"In November, the eyes of the world will be on Scotland as nations come together to combat climate change at COP26. At Nova, we deliver blue energy solutions that can be deployed all around the world, delivering clean, predictable energy direct from the sea whatever the energy needs – electricity, heat or transport."
The COP26 conference takes place in Glasgow on 01-12 November at the Scottish Event Campus (SEC), close to the Fleet Alliance offices. Fleet Alliance is committed to changing its 30,000+ managed fleet to electric by 2030.
---
You also might like…
If you liked this article then check out our posts about similar topics
Ready to make the management of your fleet more efficient?
Request a call back
---