MINI boosts growth of Tiny Forests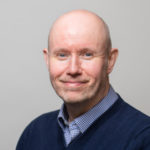 Posted by
Kevin Blackmore
April 2021
From Glasgow to London, 16 tiny forests have been planted – a new initiative by Earthwatch Europe to help create climate-resilient urban areas that not only reconnect people with nature but help to mitigate the impacts of climate change, as well as providing nature-rich habitat patches to support urban wildlife.
Tiny Forests are designed for cities and urban environments. They consist of 600 densely packed native trees in a space the size of a tennis court. Such Tiny Forests are capable of attracting over 500 animal and plant species within the first three years.
Now car maker MINI has added its support to the Tiny Forest movement. The first MINI-funded Tiny Forest has now been planted in East Wichel Park, near the MINI Plant in Swindon, in partnership with South Swindon Parish Council which manages the park.
David George, Director of MINI UK & Ireland said: "Our shared values of sustainability and bringing people together is what makes this such a great partnership."
During the next two years, and with the help of young people from local schools and the wider community, Earthwatch will collect data from the MINI Tiny Forest to assess: carbon absorption, flood mitigation, thermal comfort and biodiversity, as well as assess the social and wellbeing benefits of having this new green space in an urban area.
Earthwatch Europe says the programme will help mitigate the effects of the climate crisis, one Tiny Forest at a time. The wider implications of the global warming crisis will be discussed at Glasgow's Scottish Event Campus (SEC) during the first two weeks of November, close to Fleet Alliance's offices.
Fleet Alliance is dedicated to mitigating climate change by committing to change its managed fleet of more than 30,000 vehicles to electric by 2030.
---
You also might like…
If you liked this article then check out our posts about similar topics
Ready to make the management of your fleet more efficient?
Request a call back
---