Electric vehicles provide stability in a pandemic wobbled world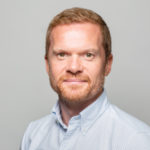 Posted by
Martin Brown
August 2020
What was the best-selling electric vehicle in Europe during H1 2020? And to help you, no it wasn't the Tesla Model 3.
And while we're playing this guessing game, what technology registered one vehicle for every 1.7 diesel cars registered in June?
OK, so answer number one is – the Renault Zoe (gasps in the front row)! Answer to the second is – electrified drivetrains (further oohs and aahs from the audience).
Away from the theatricals, if there has been one certainty during an uncertain H1, then it has been the forward progress of electric vehicles as a serious choice of car. According to global analyst at JATO Dynamics, Felipe Munoz, the impact of the global pandemic has seen the accelerated adoption of electric, hybrid and plug-in cars throughout Europe.
Of course, there have been several electric car buying incentives throughout Europe to help ameliorate the COVID-19 impact, which have no doubt helped; but coronavirus has simply helped accelerate a trend that was already in place.
And Renault has been in pole position to take advantage of this trend with its neat Zoe supermini; David Leggett, who is an automotive analyst at GlobalData, noted that during the first half of 2020, Zoe sales increased by 50% year on year.
Who wouldn't want to have that sort of uplift in their sales bank?
There are no sales incentives in the UK, although trade organisation SMMT has repeatedly called for a type of scrappage scheme. The government's ears have been deaf to such entreaties.
But in the UK electric cars and plug-in electric vehicles are thriving – up to around 9% of total sales according to latest SMMT registration figures, which is an increase of 234% year on year.
And surely they would be higher if we could only access more electric cars.
It's one reason I don't see the need for incentives – they are already there for fleets waiting to take the plunge into electrifying their company cars.
Or, as many enterprises are consulting with us now, moving back to the company car from cash for car type remuneration policies.
The incentives are already there and compelling. Overall operating costs – what we call the total contract rental cost – are better than most petrol and diesel costs. For an example of this, our fleet calculators show that an electric Peugeot e-208 costs £13,813 over its fleet operating life compared with £16,132 for an equivalent Peugeot 208 diesel – see my previous blog Why are fleet managers scared of EVs? for more on this.
Meanwhile the driver has all the incentives they need in the form of reduced company car tax thanks to the generous treatment of benefit in kind tax for zero electric and ultra low emission vehicles.
The benefits go beyond the financial, of course, and include the relaxed nature of the drive (even though they can accelerate really quickly), the quietness of operation and, above all, helping improve local air quality.
So electric cars undoubtedly represent the way forward as we emerge from lockdown. And those fleets that are not getting this pivot to ultra low or zero emissions are missing an important trend change in fleet management.
Which leaves me with my final question – is your fleet on trend?
Please contact me or the Fleet Alliance team if you need help with the answer.
---
You also might like…
If you liked this article then check out our posts about similar topics
Ready to make the management of your fleet more efficient?
Request a call back
---