Guidance on vehicle delivery during COVID-19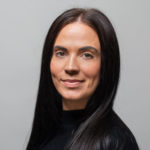 Posted by
Susan Graham
May 2020
The information in this COVID-19 support update is intended to highlight the current restrictions in place on vehicle deliveries.
Guidance based on Government advice from the 3rd April 2020. 
Collecting a vehicle and vehicle deliveries
While the government measures to limit the spread of COVID-19 has forced many businesses, offices and venues to close (due to unavoidable social contact), car garages, MOT services, car rental services and distribution (delivery) services can remain open.
In effect, the collection and delivery of vehicles (from dealerships) are allowed so long as social distancing and COVID-19 precautions are being observed.
---
Booking and Appointments
Our customer services team will contact you to arrange collection of a returning vehicle and to update you on the delivery of your new one. In addition, our customer service team will:
Check with you that you still want an appointment during this period
Check if you have had to self-isolate, in which case the appointment must be rescheduled
Guide you through the new delivery and collection steps
Provide answers to any additional queries you might have
---
Pre-Delivery
Our customer services team will make contact with you pre-delivery to make arrangements for your vehicle delivery. They will also advise on the collection of a returning vehicle if required. Please ensure that the following guidelines are met for all returning vehicles:
Please clean the vehicle
Please ensure that the below interior and exterior areas are properly sanitised:
The Interior
Your car keys (including any spare key) – these should also be placed in an envelope and left on the drivers seat when the car collection is taking place, and driver is present
The start button, if applicable
The steering wheel
The Gear Stick
All heating dials and infotainment controls
Door handles
Window controls and switches
The handbrake
The rear view mirror
Seat adjusters
The Exterior
Fuel cap or electric charging port
Outer door handles
Electric charging cables and nozzles
The boot handle
---
New Vehicle Preparation Guidelines
The following areas of your new vehicle will be thoroughly sanitised in preparation for delivery: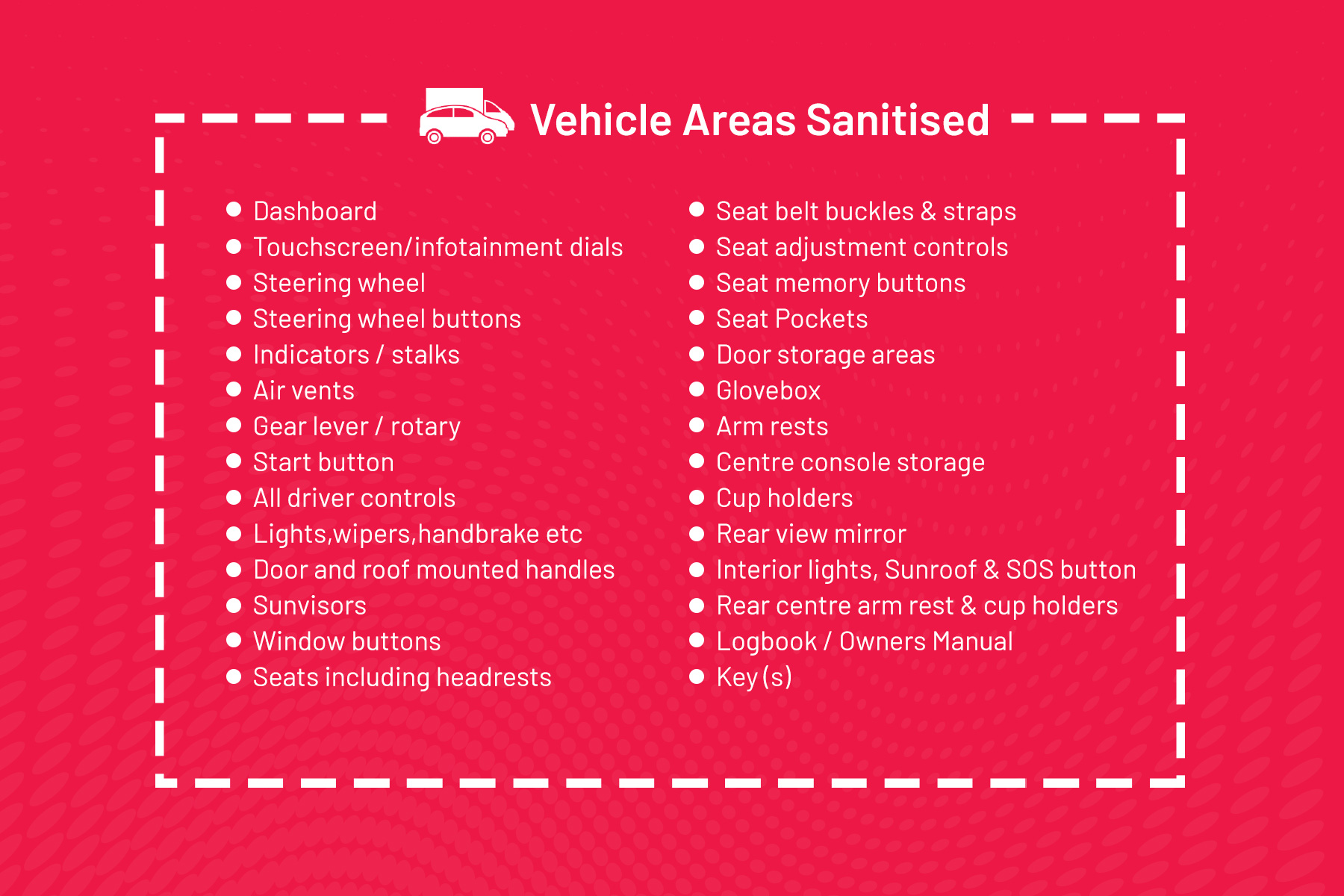 Your vehicle will also arrive with a seat cover, which will be removed by the driver on arrival. The car will then be sanitised again before handover.
---
The Handover Process
You will receive a phone call from the driver in advance of arrival, when aprox. 30 mins from your location. You will be able to greet your driver, but please continue to adhere to social distancing rules – staying at least 2 metres away at all times. No physical contact is allowed and you will not be asked to physically sign any documentation.
Proof of Delivery
Proof of delivery is still required, however this will be contactless:
A digital photo of your driving license will be taken. To do so, you will leave your license on the driver's seat of the returning vehicle and once the image has been taken you will take the license back. Again social distancing will apply at all times.
The driver will then take a picture of the vehicle and the background location.
The Return Car
As normal, the driver will inspect your return vehicle thoroughly, taking images as required. Any damage will be highlighted to you and you will be required to give verbal acknowledgement, which will be noted on the drivers hand-held device.
The Final Handover
 Your new vehicle key(s) will be sanitised and placed in the vehicle's center console (with you present)
Vehicle handover instructions and questions will take place with you in the vehicle, with the doors shut and the windows down. Safe social distancing again being adhered too.
The customer has the right to refuse the vehicle hand-over instructions and can phone the designated driver trainers for further assistance on vehicle functions.
We will of course follow up with you following delivery to answer any questions and to provide manufacturer tutorial links or any further assistance as required.
If any you have any questions in the meantime please contact our customer support team. We're here to help!
You also might like…
If you liked this article then check out our posts about similar topics
Looking for help with something else? We're here for you.
Request a call back
---