Frequently Asked Questions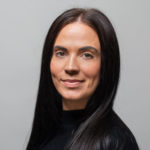 Posted by
Susan Graham
March 2020
Due to the impact COVID-19 is having on our clients, businesses and drivers throughout the UK, we've pulled together a number of frequently asked questions that our customers have been raising at this time.
If you have any other questions please contact our support team:
E: customer.services@fleetalliance.co.uk
T: 0345 601 8407
You can also leave a message via the contact forms on our website and we'll get back to you as soon as possible.
You also might like…
If you liked this artcle then check out our posts about similar topics
Looking for help with something else? We're here for you.
Request a call back
---