COVID-19 Update – We're here to help.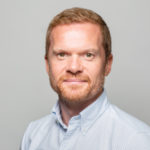 Posted by
Martin Brown
March 2020
Following the Government's announcement on Monday 23rd March, Fleet Alliance has rolled out remote-working for all of its staff.
Like many companies, we are getting used to this new norm, however our teams are still working hard to ensure that our service levels are maintained to our normal high standards, with the minimum disruption possible.
We also want to ensure that our clients, who have key or essential workers, are being prioritised to help meet the needs of those most affected by COVID-19. If this applies to your drivers, please make contact with your account manager directly and we will aim to take extra measures to support you during this period.
Our daily rental offering is also still operating as normal, and vehicles will be delivered to customers as required, even if non-essential for now.
In the meantime, please view our Frequently Asked Questions section for answers to common queries our customers face at this time.
Remember, we have a highly experienced and versatile team who are always available and can assist in other areas if required.
Additional contact methods also include:
Thanks again to all of our customers and partners for their support and understanding. Should there be anything we can do to assist you, please contact me or my team directly. We are here to help during this time.
Stay safe and stay home.
Martin Brown
Managing Director
Fleet Alliance
You also might like…
If you liked this article then check out our posts about similar topics
Looking for help with something else? We're here for you.
Request a call back
---