Company Car Benefit in Kind Tax during the COVID-19 outbreak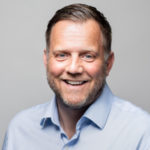 Posted by
Grant Boardman
April 2020
If you're a company car driver and pay BIK tax you might be wondering if you could save money during the COVID-19 lockdown? That is if you're unable to drive over this period.
The answer is, possibly. This depends on a few factors.
HMRC has provided the following update on whether company car tax (BIK) should be paid while a vehicle is unavailable or unused by workers.
"You have asked if the car is 'unavailable' to the employee for a period of time, could HMRC confirm that the car benefit charge would no longer apply. Unfortunately, it is not as simple as not using cars for a particular period of time, whether that be for 30 days (the period of minimum 'unavailability' stated in legislation), or any shorter period that the government might consider.

"The benefit charge applies where a car is made available for private use, whether or not it is so used. For example, a car kept on an employee's driveway during a period of furlough would still be considered to be made available. Neither would HMRC accept a SORN declaration as proof of unavailability. Guidance explains when HMRC would not accept that a car is unavailable and includes when there is no road tax, MOT or insurance.

"In most cases, HMRC would expect that the car is handed back to the employer so that it cannot be used. However, we recognise that under the current circumstances it may not be possible to hand the car itself back, so exceptionally, we would accept that where all the keys (or tabs) are in possession of the employer, and the employee does not have the authority to request the keys are returned to them, the car would be 'unavailable.'"
Drivers therefore potentially have two options (which are subject to a check with your company's own accountants*):
Hand the car back to the employer for this period (which may not be possible given the current situation).
Leave the car where it is (i.e. your driveway), but hand all keys over to your employer. The employee must not have the authority to request the keys are returned to them.
*The above is intended for use as a guide only, and you must do your own due diligence with an accountant to check if you need to pay company car tax
You also might like…
If you liked this article then check out our posts about similar topics
Looking for help with something else? We're here for you.
Request a call back
---