Sales Support Administrator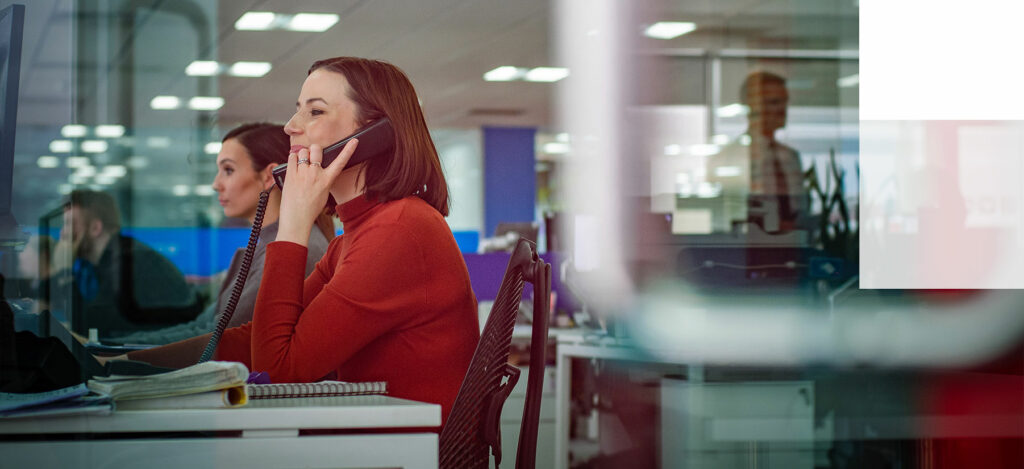 Here's a few questions for you
Would you like to work in an environment that nurtures and supports people? Where saying we're flexible actually means a healthy flexible work and home life balance, where you'd be able to work 2 days from home and enjoy the benefits of flexi-time as well?
How about a benefits package that can include free parking or private dental care, duvet days, and birthday day off?
Well….
If you're attracted to working in that type of distinctive and flexible culture, then joining Fleet Alliance might be the right move for you.
Our business has been recognised within the UK's Great Place to Work list on 9 consecutive years as well as this year achieving Platinum status with Investors in People. We don't rest on our laurels and allow employee welfare and wellbeing to take a back seat! Rest assured, we are always looking to improve and allow our people to develop and hopefully stay with us to build a long-term career.
Working with us, you will be able to enjoy a flexible working pattern of 2 days working from home and 3 in the office, so you can have a better balance of working and combining your personal commitments. We have found that our people have settled into being able to work from home really well over the course of the last year and because of this we don't want to squander the opportunity to enhance people's work and life balance.
It's a sales environment but one with the right support from the team in place to enable an engaged, enthusiastic person to succeed in the role.
Ok, what will I be doing?
Providing administrative support to sales team and ensure excellent levels of service for customers.
Here's some detail to help with your understanding of what we're looking for…
Overview of tasks:
Management of order to invoice process for allocated accounts:

Raising customer order forms to be sent for sign-off.
Ordering of vehicles.
First updates provided to clients/partners on delivery timescales and regular updates provided during order process.
Finance quotation secured.
Finance paperwork generated and issued in timely manner to clients/partners.
Arrange delivery of vehicles and monitor to ensure successful delivery.
Complete pre-funding checklist on receipt of dealer invoice, delivery note, AFRL's to confirm all details are correct.
Request commission invoices.
Send all completed paperwork to the Finance Company.
Scan completed paperwork to Concilium.

Adept at using Concilium and ensuring that the system is keep updated during the order
to invoice process.
Deal with ad hoc queries from customers, and provide information as required.
Promptly and professionally receive all telephone calls (overspill from reception).
Support sales staff by developing an interest in orders, incoming calls and general business.
Communicate professionally with sales staff and deliver solutions when issues arise.
Highlight anything that may have a negative effect on Fleet Alliance Ltd and ensure that your line manager is aware of any issues.
Maintain all scanning systems connected to your role.
Keep work area clean and tidy and maintain clean desk policy.
Presume I'll need specific skills – what are they?
Excellent written and verbal communication skills and problem-solving abilities.
A good understanding of delivering excellent customer service.
A sound knowledge of Excel, Word and Outlook.
Attention to detail is essential.
Demonstrate an intimate knowledge of customer needs, empathise with customers' situations and be willing to go above and beyond the call of duty.
Complaint handling.
Alternatively, you can email a copy of your CV and covering letter to scott.ross@fleetalliance.co.uk
Ready to make the management of your fleet more efficient?
Request a call back
---