What's happened to safety?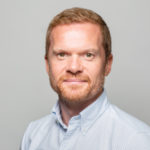 Posted by
Martin Brown
October 2017

Airbags. Yeah, yeah, fifteen of them, thanks. ABS brakes. Yup, standard since 2004. Anti-skid electronic stability control – sure thing, yes, got that as well.
So? Why are you asking?
Perhaps because we're beginning to take safety a little too much for granted.
For all those great strides in safety, such as standard ABS, there were disturbing figures last week: the Department for Transport reported that the number of road deaths in 2016 had increased by 4% compared with 2015.
I'm minded that statistically this is not significant – the Department for Transport suggests that the variation is minor enough to be explained by the natural variation of deaths over time.
Nevertheless, it's the highest annual total since 2011.
And let's face it, any death in a car is one death too many. And any casualty – whether inside the car, to a pedestrian or a fellow road user such as a cyclist or motorcyclist – is unwanted, especially today when we have so much technology to hand.
But I thought these latest figures, whatever the statistical relevance, was a good moment to focus on the sort of specifications fleets should be asking for in their cars – a minimum safety equipment can be a pre-requisite of any fleet policy, even if it is a user-chooser based selection process.
And as we move further towards autonomous technology, there's already plenty of tech that's available to help drivers. On my list would be:
Brake assist – most drivers never press the pedal hard enough in an emergency. Brake assist does, in conjunction with the ABS, for more control in an emergency situation
Forward collision warning – cameras or radars scan the road ahead for potential accidents and alert the driver with a visual warning if they haven't reacted
Autonomous emergency braking (AEB) – this works in association with the above. If no action is taken by the driver, the car will initiate emergency braking. I think this is a crucial feature. It works particularly well in cities and can detect pedestrians unseen by the driver or prevent those low speed collisions. I've tested the system on a track by driving at a dummy pedestrian. It goes against all instincts to keep your foot on the throttle but the car takes over and automatically brakes – and stops centimetres in front of the dummy.
Blind spot monitoring – a great system that provides a visual alert if you are about to move over onto a fellow road user that you've missed in that area behind your head, either right or left.
There are more – including Attention Assist which senses if a driver is becoming drowsy and warns them to take a break before it's too late – but I think the above are the basics of any enhanced fleet safety requirements. And the great news is that many of these features are standard or come as part of a package with additional safety features thrown in.
The other area where fleets can assist drivers in being safer is to remind them of the danger areas to drive: the majority of road deaths occur on non built up roads; only 93 on motorways, making the motorway still the safest place to drive.
However, it's also worth noting that drivers should also be aware that most seriously and slightly injured casualties happen on built up roads. And with the clocks going back at the end of October, this is a notorious time for accidents to peak as drivers fail to become accustomed to the changed and darker driving conditions.
If you would like some assistance on helping set improved safety conditions for car choice then the team here at Fleet Alliance would be happy to assist. Our aim is to help reduce the number of accidents and fatalities on our road.
A correctly specified fleet car is the first step towards this.
---
You also might like…
If you liked this article then check out our posts about similar topics
Ready to make the management of your fleet more efficient?
Request a call back
---