What's for dinner?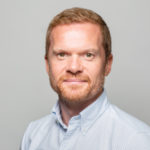 Posted by
Martin Brown
October 2013

What's your idea of a good dinner?
One of those £10 supermarket meals for two sitting in front of the TV? Sounds pretty good, I guess…
Or something you rustle up – with a piquant jus, of course – based on one of those TV chef programmes? Yeah, sometimes it has been attempted in the Brown kitchen – not always successfully, mind you.
Or how about six bags of maize and two bags of beans?
I don't know about you, but that doesn't sound all that appetising to me – but for 72 children in a slum outside Nairobi in Kenya, Africa, this is dinner for a month.
This is their version of the £10 dinner: except it costs £0.23.
The contrast between these sort of stats, and those of commercial director David Blackmore and what his kids can expect for dinner, energised David to take the Fleet Alliance ethos of 'Fleet Alliance Loves' to a different level.
Six bags of maize and two bags of beans feeds 72 children for one month in Siloam Orphanage.
As you're probably aware from some of my previous blogs, as an organisation Fleet Alliance is highly committed to charitable works.
Over the last five years, due to the fantastic enthusiasm and commitment of our staff, we've raised over £150,000 for the charities we support, including Maggie's and the Prince and Princess of Wales Hospice.
But David's is a more personal quest.
Moved by the contrast between the conditions of the slum children of Siloam and the privileged life he and his family enjoy, David has been away on a fact finding mission to the orphanage where Stephen Munyolo, bishop with the Siloam Fellowship Ministry Academy, and his wife provide food, shelter and education for the children from their own pocket.
With his journey now complete, David has returned to fleet Fleet Alliance HQ and I look forward to finding out if there's any way Fleet Alliance can help support David and the slum children of Siloam.
And putting education on the menu, as well as wholesome food, I'm sure will be high on David's agenda.
---
You also might like…
If you liked this article then check out our posts about similar topics
Ready to make the management of your fleet more efficient?
Request a call back
---