Would you choose the What Car? Car of the Year as your next company car?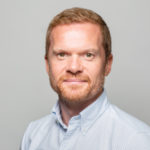 Posted by
Martin Brown
January 2019
No, this is a good question. Or, to put it another way, the What Car? Car of the Year raises a number of questions.
Now, I know What Car? is a consumer rather than a fleet magazine, but it has massive influence. And it has just announced its annual award winners.
Recent Cars of the Year include the Ford Fiesta, Audi A3, Nissan Qashqai, BMW 5 Series and the Volvo XC40 – all of which make highly suitable fleet cars.
But what did the magazine choose this year? And here's the point: it chose an EV.
An electric car. For the first time ever, an electric car is the What Car? Car of the Year: the Kia e-Niro.
The e-Niro, in case you've not come across it before, has only recently been launched. The car features SUV styling and a real range of some 230-240 miles (official range is 282 miles). Which is a significant distance on a single charge.
Does that make it a suitable fleet car? I think so, although it would depend on the mileage profile of the driver.
Let's take a car on a typical three year/60,000 mile fleet lease profile.
With 46 actual working weeks and four days on the road, allowing for one office day, that's 435 miles a week. If those journeys are around the 100-120 miles mark then the e-Niro would absolutely suit the profile. It could be recharged at the end of the day ready to go the next – taking about nine hours to fully recharge from zero on a 7kW home fast charger.
The other aspect that's worth considering is the cost.
Yes, EVs have a relatively high monthly rental but their pence per mile operating cost is extremely low compared to a traditional petrol or diesel car. Therefore the higher the mileage the better EVs get from a whole life cost point of view.
Just think about that for a moment…
And then there's the driver's cost savings in benefit-in-kind taxation. If you were to average company car taxation over the next two financial years, starting April, the Kia e-Niro would cost the driver from just £55 a month. A similar diesel SUV would cost from £250 a month on the same basis. So which would you choose? Quite.
So the e-Niro can work for both company and driver to deliver substantially reduced operational business costs and vastly reduced driver taxation costs (not forgetting the company's NI savings, too).
No wonder What Car? named e-Niro a winner. It looks like a fleet winner to us as well.
---
You also might like…
If you liked this article then check out our posts about similar topics
Ready to make the management of your fleet more efficient?
Request a call back
---