Vehicle CO2 emissions creep up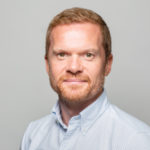 Posted by
Martin Brown
February 2018
So, here's a conundrum.
The CO2 emissions from new cars are better (ie lower) than those that they replace.
On average, new and updated models in 2017 emitted -12.6% less CO2 than those that they replaced.
Turning to new vans, the CO2 emissions of these were lower as well – by -4.8% – reaching a new low of 165.4g/km.
And yet, despite this progress, CO2 emissions of vehicles have risen for the first time in a decade. That's right. They have gone up.
According to a new report published by the Society of Motor Manufacturers and Traders (SMMT), despite all the efforts of car manufacturers to lower CO2 emissions, tailpipe emissions rose by 0.8% to 121.0g/km.
That is a concerning statistic.
The SMMT is unequivocal in where the issues lie. It believes confused messages from the government over diesel and a lack of incentives to bolster take up of ultra low emission vehicles, have contributed to the rise.
The SMMT goes further by saying that the government's anti-diesel agenda and the slow take-up of electric vehicles could mean industry misses its next round of CO2 targets in 2021, which would impact negatively on the UK's climate goals.
I'm sure you're aware from reading this blog that we are keen advocates of going green. But we're also great pragmatists. Fleets cannot automatically swap wholesale to electrified cars. Or vans. Indeed, it would be wrong in some instances if they did.
Fleet management is more complex than that: drivers who spend their day on the road need diesel vehicles. Diesels carry them further on a gallon of fuel and produce fewer CO2 emissions. Until mainstream cars can be electrified to produce the same sort of range, we will continue to advise fleets to choose diesel where appropriate.
But not all job functions are the same; not all vehicle requirements are identical. In many cases some form of electrification – whether fully battery electric vehicle or plug-in hybrid electric vehicle – may well be the correct answer.
So balance is required. And, with the current government, I don't think we have been getting that. Needless to say, the SMMT shares this view.
A less confused taxation structure, acknowledgement of clean diesel's role for car consumers, greater incentives and better infrastructure for electrification; all of this is what's required.
It's time for government to step on the gas – to clean up CO2 emissions and meet low carbon targets.
---
You also might like…
If you liked this article then check out our posts about similar topics
Ready to make the management of your fleet more efficient?
Request a call back
---