My top 10 cars of 2013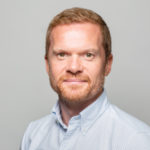 Posted by
Martin Brown
December 2013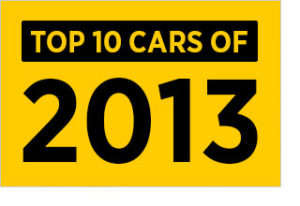 I know this is the sort of thing you're supposed to write in a blog on New Year's Eve (or Hogmanay as it is more commonly referred to in my native Scotland), but I thought now was as good a time as any to look back on some of the key launches of 2013.
The trouble is I got to 15 without even thinking about it… So there are some belters I've had to leave off the list.
So here's my top 10 cars of 2013 – in alphabetical order:
Audi A3 Sportback
Audi's classy hatchback with five doors makes it the more complete car for fleets. Especially when fitted with the 99g/km CO2 1.6 105PS diesel engine. Classy, sophisticated.
BMW i3
Is this the game-changing electric car? I reckon so – BMW's i3 is brilliant to drive and if you're worried about range, then there's always the Range Extender version. Guaranteed to change minds.
Honda Civic
OK, so not an all new car, but fitting the long awaited 1.6 diesel engine into this British built hatchback has made it a really fleet-friendly car. Running costs are exceptional – you try and get below 60mpg! Low CO2 emissions for excellent BIK, and really impressive to drive, too.
Land Rover Range Rover
A new version of the aristocracy of four-wheel drive SUVs, the imperious Range Rover manages to combine luxury motorway driving with exceptional off road ability – the like you'll probably never get a chance to explore. For more pizzazz rather than stately grace, there's also the new Range Rover Sport.
Mercedes-Benz A Class
I know the car was announced back in 2012, but only became available early 2013. Having a proper 'Baby Benz' five-door hatch on the choice lists – as an alternative to the Audi A3 and BMW 1 Series – has only got to be a good thing for fleets. Good to see it here.
MINI
You can never ignore a new MINI. And despite retaining all the styling and feel of the previous BMW MINI, it's all new. And important for fleets. There's more interior space, better economy and lower CO2 emissions (92g/km) – making it a much more serious company car contender.
Peugeot 308
The new Peugeot 308 looks so much better, so much more stylish that it's put big distance between itself and the old car – good to see Peugeot getting back on form. But there's better to come: Peugeot says its 99g engine will be trumped by all new engines delivering 82g/km CO2 later in 2014. Got to be good for BIK!
Skoda Octavia
Quietly Skoda goes about creating great cars. The new Octavia is no exception – it's a brilliantly large hatchback (think almost Mondeo size) but at Golf type prices. A new GreenLine version will deliver sub 90g/km CO2 emissions!
Vauxhall Insignia
Hard to tell the Insignia has been restyled – but the subtle reshaping has given it more road presence while the interior has been de-cluttered and the quality upped. The best news, though, is the updated engines and running costs: 98g/km CO2 for a company car this size? Sounds impossible – but it's not. Class leading.
Volkswagen Golf
You've got to love a Golf! It still remains wonderfully classless, and with the latest BlueMotion model fleets get fantastic running costs (over 88mpg) and company car drivers low BIK with CO2 emissions of 85g/km. It's also comfortable to drive and built to a high standard. Another Golf winner.
So that's my top 10. Do you agree? What would be on your top 10 list? More to the point, what would be top of your wish list for Santa?
Oh, sounds like another blog!
---
You also might like…
If you liked this article then check out our posts about similar topics
Ready to make the management of your fleet more efficient?
Request a call back
---