It's a team effort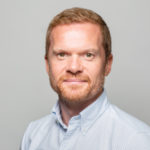 Posted by
Martin Brown
April 2013
Those of you who read this blog regularly will know that me and technology are not the closest of bedfellows.I can push the buttons on my phone and call people, but anything after that becomes, shall we say – erm…Tricky?

OK, so you do know me…

Inevitably I have to rely on those around me for assistance, which I have to say is always given generously. And helpfully.

In fact, I'm always bowled over by the team spirit here – as you'll see from our Facebook page (don't ask me how it actually got there, of course) which always seems to contain lots of smiling faces. Or cakes. Or chocolates. Or charitable events that involves lots of cycling. (No wonder they need the cake and chocolates!)

I can't tell you how proud I am of the staff here at our Glasgow HQ and at our offices throughout the UK.

The Fleet Alliance staff always do have fun. Smiling faces make for such a better team spirit in my estimation.

So I can't tell you how proud I am of the staff here at our Glasgow HQ and at or offices throughout the UK, that – thanks to them – Fleet Alliance has been shortlisted as Employer of the Year in the Scottish Business Awards.

The judging panel is led by no less than billionaire entrepreneur, Sir Tom Hunter while the guest speaker for the announcement of the winners will be former US President, Bill Clinton. It already has the feel of a prestigious event.

The results will be announced at the Edinburgh International Conference Centre on Friday June 21.

In the meantime, there's a press release about it on our website that will tell you in rather more detail and with more eloquence than my ramblings here, but please do have a read.

And here's to crossed fingers for June 21.

Click here for the full news release: Fleet Alliance shortlisted as Employer of the Year.
---
You also might like…
If you liked this article then check out our posts about similar topics
Ready to make the management of your fleet more efficient?
Request a call back
---