Six cars to green the agenda at COP26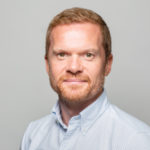 Posted by
Martin Brown
October 2021
The COP26 climate conference has arrived. Not only in time – it starts today –  but physically from Fleet Alliance towers here in west Glasgow.
The SSE conference arena, where the commitments to keeping the lid on global warming to no more than 1.5 degrees will take place, is but a short walk from our office.
Given our commitment to the electrification of our entire Fleet Alliance managed fleet of more than 30,000 vehicles by 2030, and to a deep-greening (but not green-washing) of our entire business operation, we have been following COP26 with a high degree of interest.
Ensuring the delegates get to conference in comfort is a fleet of electric vehicles that has been supplied by Jaguar Land Rover. The fleet will include the company's only fully electrified vehicle, the brilliant I-PACE (our commercial director can vouch for that). But the company also has a range of plug-in electric vehicles, which will be able to travel in zero emission mode to reach the conference centre from their respective hotels. Of course, there is always the option of the new range of zero emission buses that are now operating in and around Glasgow…although these might offer a few protection issues, I'll admit!
But the issue of cars got me thinking. What cars would encapsulate the spirit of COP26? Which vehicles should be signposting the way for fleets and individuals? Here are six that embrace the spectrum of the automotive fleet and all are driving down the road marked zero emissions.
1. New Range Rover EV
Oh how JLR wishes it had the all-new Range Rover, with its all-electric option, available to it right now. Slated for a 2024 debut, the electric Range Rover will be the first fully zero emission car in the Land Rover range, allowing captains of industry – along with heads of state – to move around in unparalleled, go-anywhere zero emission luxury. More to the point, the new and oh-so-elegant Range Rover marks the start of a full overhaul of the iconic brand's range as it starts the electrification journey. Until then, we've got the plug-in hybrid versions available in both five-seater and new long-wheelbase seven-seater trim.
2. Toyota Mirai
Now, you might accuse me of being a bit left-field here, thanks to the limited appeal of the hydrogen fuelled fuel cell car. But I think hydrogen has a role to play in the future decarbonisation of the planet – perhaps more for heavier goods vehicles – but also with passenger cars. BMW and Audi are both tickling along hydrogen research and development as a second string zero emission technology, while Hyundai has its Nexo already in production and is preparing a hydrogen fuel cell powered sports car called the Vision FK. Under 4 seconds for 0-62mph in case you were interested… Meanwhile, the new Toyota Mirai has set an official Guinness World Records title for the longest distance covered by a hydrogen fuel cell electric vehicle without refuelling: 845 miles on a single, five-minute complete fill of hydrogen on a round trip in Southern California- some distance for a zero emission vehicle.
3. Kia EV6
All-new from Kia is this hatchback/SUV crossover styled car that takes the next step forward in design for electric vehicles. What's more there's over 300 miles of range available from its 77.4kWh battery pack, whether you choose rear-drive (most mileage), or all-wheel drive. There is also a super-blaster GT model that hyperspaces to 62mph in 3.5 seconds, but doesn't – as you might expect – have the same range capabilities. Probably not for fleets, then. But the RWD and AWD models certainly are – in fact, the EV6 is the choice for one of our senior managers. They won't be disappointed…
4. Nissan Leaf
The first mass-market electric car, now redesigned and remodelled in this v2 version. There's not only a new look, but plenty more range in the battery pack than the original's 124 miles max from a meagre 24kWh battery pack. Showing how quickly technology has progressed, this latest Leaf has a 62kWh battery pack and over 230 miles available under your right foot. This is an important car in putting electric vehicles on the map. In fact, we're supplying a Nissan Leaf as part of the Scottish Renewables' COP26 roadshow to highlight the company's sustainability role in Scotland's fight against climate change.
5. Tesla Model 3
If we're talking landmark electric cars, then this one is right there. The BMW 3 Series alternative that every executive with a company car choice wanted. And many now have. The Model 3 made electric cars cool, bundled as it was with loads of tech, over the air updates, masses of range and a benefit in kind tax bill to make old school company car drivers weep. This car certainly helped fleets on the road to zero emissions. A COP26 car icon.
6. Porsche Taycan
Finally, sports cars can be cool, quick and zero emission. Say hello to the Porsche Taycan. It does what all sports cars should do: it's very fast. In fact, it's very fast: the top Turbo S model does the sprint to 62mph in a neck-bending 2.8 seconds. When you've acclimatised to the warp speed you'll also notice that it goes round corners brilliantly, brakes in a firm and controlled manner, and delivers exhilaration by the bucket load. It can also expertly do the boulevardier bit if you're not in the mood for whizziness. It's also currently my car of choice – and I'm loving every minute of it. For drivers who want a bit more space, there's also the Turismo version. Best of all, though, the Taycan might be electric, but it still feels every inch a sports car. A Porsche sports car.
---
You also might like…
If you liked this article then check out our posts about similar topics
Ready to make the management of your fleet more efficient?
Request a call back
---