New year, new fleet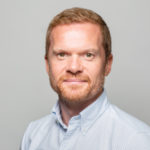 Posted by
Martin Brown
January 2015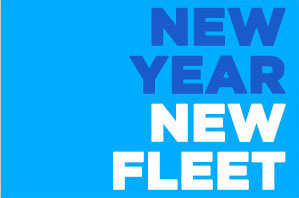 I really don't go for New Year resolutions – at least on a personal level.
You always start off with good intentions and then end up with that inevitable sense of failure as that New Year vim gradually ebbs away. Well, at least in my case it does…
But it is always a good time to review your own goals both on a personal level – and on a professional level.
Leaving aside my own ambitions to run 10k quicker, for fleets it's a relevant time to think about what you want to achieve. What are the aims of the company? Are they being fulfilled? Could we make the fleet more efficient?
These are all good New Year questions to ask. So here are some ideas to get you started.
Changes to company car tax for 2015/16 – are you ready?
The days of the 0% benefit in kind company car are quickly coming to an end. From April next year, even zero emission electric cars will be subject to a company car tax rating of 5%, as will ultra low emission cars with emissions up to 50g/km.
For those cars with emissions of 51g/km to 75g/km there are tax band rises, too – 9% in 2015/16 while those in the band 76g/km to 94g/km will pay 13% and the remainder of sub 99g/km cars will be subject to 14% benefit in kind. And don't forget, at least until 2016/17, diesel-only cars will be subject to a 3% further surcharge.
On first reading this doesn't sound at all good. But wait.
While the government has removed the ultra low emission incentives, ultra low emission cars remain the fleet vehicles to aim for. Because these cars will provide your staff with the lowest benefit in kind exposure and reduce your company's Class 1A NIC payment burden.
So if you haven't thought about moving your fleet to low emission cars, then now really is the time – the costs will only get higher otherwise.
Fuel costs – are they being managed?
And here's another reason to think about ultra low or low emission fleet cars – which might seem bizarre given the benign state of fuel prices at the moment – but it's fuel costs.
Generally, the lower the CO2 emissions of a car the better the fuel economy. So not only can drivers benefit from lower benefit in kind exposure by choosing a low emission car, as a company you can benefit from reduced fuel costs. And as I said, fuel costs might be surprisingly low at the moment – but for how long? And even if they are low, why shouldn't your company be able to benefit more?
So fuel costs are important – and taking control of those costs even more so – both through vehicle choice and fuel spend management. If you haven't equipped your drivers with fuel cards already, now is the time to examine the benefits they could bring to your fleet. And your cost control.
Is your fleet mix correct?
I think my next review point is one of the most interesting, and – I suspect – will be one of the increasingly important aspects of 2015. So, is your fleet mix correct?
What do I mean by this? For example, is a diesel only policy correct for all of your fleet?
Have you analysed your drivers and their mileage, along with the nature of their journeys? For instance, is diesel the best for a driver constantly doing short, urban journeys?
Given the current furore over diesel emissions in city centres – France has even gone as far as suggesting diesels should be banned altogether –  we can expect future regulation will impact diesel use in city centres. But that's for the future. An urban-centred driver is not getting the benefit from a diesel's economy: a hybrid, plug-in hybrid or an electric car might be much more suitable for that sort of journey. Making your fleet more adaptable to actual usage could also help your company's corporate responsibility status, too.
My feeling is that fleets should consider journey management and whole life costs in selecting the right vehicles without having a single-fuel policy. So in the future I think we can expect to see a fleet having a fuel mix: diesel, hybrid and electrification. In that way managers can run their fleets more effectively and more efficiently. And at the same time run truly greener fleets.
So, ready for 2015?
I trust you are – and ready to take on some of the challenges I have outlined. Our team here at Fleet Alliance are ready to help and advise you if you need it.
But we're all looking forward to another exciting year for new car launches, new car technology developments and managing fleet cost in the most effective and efficient way we can.
---
You also might like…
If you liked this article then check out our posts about similar topics
Ready to make the management of your fleet more efficient?
Request a call back
---