Managing rising fuel costs post Brexit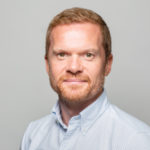 Posted by
Martin Brown
July 2016

As the song says, 'there maybe trouble ahead…' It's more than a week on, I've just checked, and we're still going out of Europe – but whatever your feelings post Brexit vote, the consequences of the UK's decision need to be dealt with, and dealt with now.
One of the most immediate consequences of the referendum has been the suddenly rising cost of fuel – which I'm sure you've noticed as you've driven past the fuel station signage boards.
How? Fuel prices are affected by the global price of oil, which is traded in dollars. So the less the pound is worth against the dollar means more cost for you at the pumps, even if the price of crude itself is slipping.
In fact, I read a report with interest in the i newspaper that The Petrol Retailers Association estimated fuel prices are likely to go up by at least 3p and possibly as much as 22p per litre in the coming weeks – well there goes my beer tokens in the tank!
The AA is on the case, too, saying prices could rise by 2.25p for petrol in the next two weeks – adding around £1.35 to the cost of filling up a typical 60-litre tank.
So controlling volatile fuel costs is essential – and one of the ways to do this is with a fuel card. It gives your business greater control over how your employees buy and use fuel, as well as access to discounted fuel prices.
Furthermore it can cut your business administration costs – there is usually one invoice from the fuel card company rather than many, many individual invoices from your staff. And with the management information provided on your fuel spend, you can identify excessively heavy fuel users – perhaps they need driver training, or perhaps car choice needs to be reviewed – as well as spotting the potential for fraud.
Apart from a fuel card, how about reviewing the cars you run on your fleet? Are you running the most efficient vehicles? Could a hybrid car make better sense than a petrol or diesel engined car? Or how about offering that all-electric model for staff that regularly travel shorter distances? We have a new 'ecofleet' area on our website that can help you with such decisions. Your staff can benefit too from lower benefit in kind exposure.
So despite the economic uncertainty swirling around at the moment, some simple steps mean you can take control and manage future fuel spend while also lowering your employee's tax liability.
As the posters say, 'keep calm and carry on' – but don't do nothing. Because that way you will be at the mercy of fuel volatility.
---
You also might like…
If you liked this article then check out our posts about similar topics
Ready to make the management of your fleet more efficient?
Request a call back
---