Hydrogen cars lift off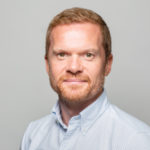 Posted by
Martin Brown
December 2014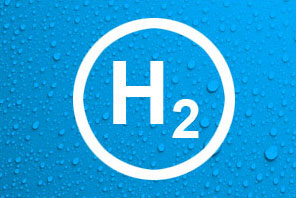 Some people accuse me of talking a lot of hot air.
Slightly unfair I feel, but sometimes I see their point.
Anyway, we like the idea of going green here at Fleet Alliance, not least because we all want cleaner air and a reversal of the polar ice cap melt.
Of course, there is a financial incentive too – well, why not? – because the greener you are the less fuel you use; it means greener fleet cars are cheaper to run. Which means more money to spend on the things you like.
Now last year I had my first experience of a zero emission car that had no range anxiety – it was the hydrogen powered Hyundai ix35 Fuel Cell car.
The only thing that comes out of the exhaust is water vapour; and you fill up with hydrogen at a fuelling station in more or less the same way as you would a conventional petrol or diesel car.
But it's better to drive than a conventional car because it has an electric motor. So the power is instant on or off. And it's quiet.
Now the Hyundai ix35 Fuel Cell is already undergoing fleet trials before it is launched on the UK market in 2015. But increasingly it doesn't look as if it will be on its own.
All of a sudden, hydrogen appears to be the hip and happening thing in the automotive world.
So what's just been launched?
Honda FCV Concept
Honda has been working on hydrogen fuel cells for years – and this is the latest. In a more holistic approach, the FCV can also come with a Smart Hydrogen Station (SHS) – a packaged hydrogen station for the owner that can also act as a generator for the community if power in the area fails.
Toyota Mirai
Never mind concepts, Toyota has gone for the production jugular with the Mirai. On sale in Japan later this year, expect it to appear in the UK in September 2015. Having made hybrids a hit, don't expect anything less when it comes to hydrogen.
Audi A7 Sportback h-tron quattro
Hold on a second, if you thought hydrogen was turning into a Korea v Japan bun fight, in wades premium marque Audi with its own hydrogen fuel cell car. With a twist. This is a hydrogen plug-in hybrid! In other words there are two electric power sources – all the better, promises Audi, for scintillating performance.
VW Golf SportWagen HyMotion
Volkswagen chose the Los Angeles Auto Show to debut its hydrogen fuel cell car which also features a further electric battery which stores the kinetic energy recovered from regenerative braking. VW says it will wait until the hydrogen refuelling structure is more comprehensive before going into production. In the meantime, a fleet of Passat HyMotion vehicles is currently being tested on the streets of California.

Is all this hydrogen talk just hot air?
Unlike me, no. At the beginning of October, the government announced £11 million investment in hydrogen to boost Britain's ultra low emission car economy. This will result in 15 hydrogen fuel stations by 2015 in the first phase of a 65 fuel station roll out and 40 hydrogen vehicles for public sector fleets.
I can really see hydrogen taking a significant role in greener fleets of the future. For fleet managers, now is the time to consider how you could adapt your fleet to benefit best from a mixed fuel fleet: diesel, petrol, hybrid, plug-in hybrid, electric – and hydrogen.
It's an exciting looking future!
---
You also might like…
If you liked this article then check out our posts about similar topics
Ready to make the management of your fleet more efficient?
Request a call back
---