Hybrids lead the change in fleets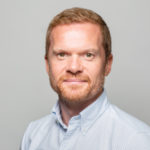 Posted by
Martin Brown
August 2018
I found this report from Arval in my daily reading this week: it said that UK fleets were ahead of the game in adopting hybrid technology.
Whether hybrid or plug-in hybrid, UK fleets were at the head of a table compared with 12 other European countries.
The research came from Arval's respected Corporate Vehicle Observatory Barometer which surveys 3,718 fleets. It showed that 32% of UK fleets were already using at least one alternative fuelled vehicle; 25% were adopting hybrids; 22% plug-in hybrids; and 14% were going the electric vehicle route.
This research resonated with what we are seeing from the fleets that we service.
Year to date hybrids are 7% of all the cars we have put on fleet. And we are expecting this volume to grow as we head through Q3 and into Q4 judging from our advanced orders.
There are several reasons for this change I believe – and one of the most significant has been the irresponsible anti-diesel rhetoric of the past eight months or so. And while I think the diesel car remains an essential component of any high mileage fleet, the national mood has certainly persuaded fleets to consider alternative fuel technologies as part of their fleet strategy.
And with good reason. Our Fleet 360 solution breaks down fleet usage to a granular level and can examine driver by driver usage with suggestions a to how alterations to drivetrain choice could deliver fuel savings, CO2 savings, and benefit in kind savings.
There are other reasons we're seeing hybrid take up increase. I think it's fair to say there was little understanding of the way plug-in hybrids really worked when they were first introduced. Fleets and drivers certainly saw the benefit in kind advantages. But these were often undone by the simple fact the battery was rarely charged by the driver. So in effect, you had an inefficient petrol car only.
We are now into gen 2 PHEVs and there is greater understanding of how they can be used (and let's face it, growing fuel prices tend to also focus the mind on cost saving strategies both for business and personal use).
Our consultancy is identifying where PHEVs can be used in electric-only mode and how fleets and drivers can make the most of it. Often this can be for commuting to work, as most PHEVs have a 30 mile electric range.
It's certainly been the driver for our own director Grant Boardman who found that a PHEV Volvo SUV could replace his current diesel SUV, and his commute could be electric only (saving fuel) and there were BIK savings too.
So when Arval's report talks about fleet uptake of hybrids to rise to 61% overall within three years I can believe it. It's what our fleet consultancy is pointing to every time we assess new cars for clients.
Of this 61% growth overall, 53% will be hybrid, 46% plug-in hybrid and 42% electric says the Arval report.
It's undoubtedly the beginning of an upward trend, and with new electric cars coming to market without the range misgivings of the pioneering cars, I'm sure the explosion in PHEV to EV adoption within three years will be significant.
Without doubt we are entering the alternative fuelled age. With benefits all round for doing so.
---
You also might like…
If you liked this article then check out our posts about similar topics
Ready to make the management of your fleet more efficient?
Request a call back
---