How to beat winter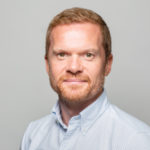 Posted by
Martin Brown
December 2016
It's that time of year again: so expect the usual media scare stories of impending road chaos on the roads, due to predicted blizzards and big freezes.
However, the honest truth is that while some of Britain's more northerly climes and rural areas get a fair share of snow and ice, winters in the UK are nowhere near as harsh as some of our European neighbours.
But when it does happen, winter snow and ice is disruptive to both drivers and businesses.
So what can you do to beat the wintry blasts?
Four-wheel drive is handy, but not always necessary, as ultimately safe motoring in icy, snowy conditions is down to traction and grip. That grip means good roadholding when you're on the move, plus traction to get you going in the first place.
Anyway, here are some ideas to help fleets and business drivers beat the winter blues!
1. Lighten up with Audi
While Audi is best know for its quattro four-wheel drive technology – and certainly any Audi fitted with quattro will be a massive help in snowy conditions – but I want to draw your attention to emerging light technology.
I've been trying it out on an Audi Q7, and the effect is spectacular. LED Matrix headlights are something a bit special. On top of being super bright, they have no moving parts and thanks to an impressive 12 segments in each light, can steer around corners and auto dip to avoid dazzling others. Not only that, but the segments that would potentially 'light blind' on-coming traffic are dimmed, the remaining portions stay on full beam.
They really are brilliant for dark lanes. And superb on A roads with on-coming traffic: the left hand side of the road is illuminated, but the traffic coming towards you is not blinded. Great technology. It's worth checking out.
Failing that, go for a quattro drivetrain. Better still, quattro and LED Matrix lights!
2. Put the X-factor into the BMW 3 Series
Seems like every other fleet car on UK roads is the current BMW 3-Series. No wonder: it's an extremely strong all-rounder, is great to drive, has a high quality interior and there's a huge choice of models. With the addition of X-Drive – that's BMW's name for its all-wheel drive system – you can avoid the pain of your passengers having to get out and push as you struggle for grip going up hills. Shame that the reassurance of that extra X-Drive grip adds over £1,500 to the price and reduces the fuel economy. But the additional business efficiency gained over your lease period could well be worth it.
3. Dacia Duster: bargain 4×4
Don't scoff. Or get all sniffy. The Duster's sub-£10,000 asking price makes this Dacia the most capable, affordable SUV that you can buy. Yes the Duster is cheap, but it's most definitely cheerful, being comfortable, easy to drive and with the four-wheel drive option ticked, offers excellent grip levels which are beneficial even on leaf-littered roads. However, those after heated seats and steering wheels best look elsewhere. The basic Access trim doesn't even have a stereo, although the range-topping Laureate trim has the best level of standard equipment and is still a lot less than similar rivals. For those who want a 4×4 on a budget.
4. See clearly with Ford's automatic screen defrost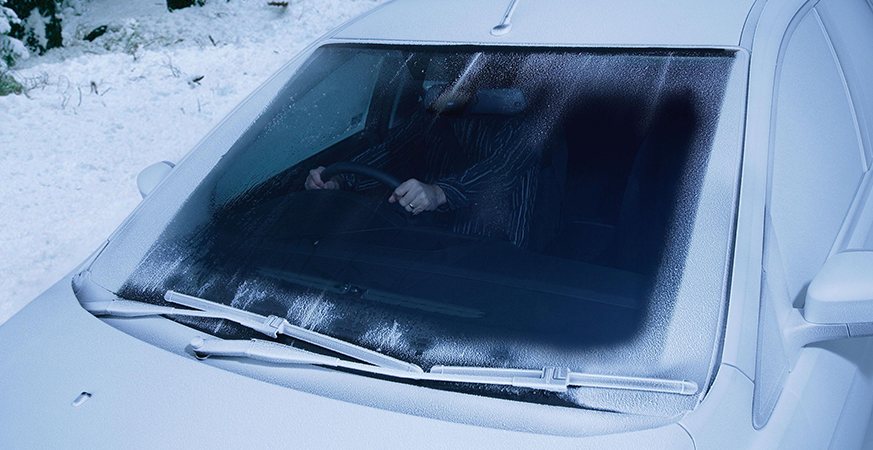 Frozen hands scraping away the ice off your windscreen; worse, you're using a credit card… If you don't like that sort of scenario then this is what you want: it's a brilliant Ford staple – the Quickclear windscreen. This clever feature is designed to get you on the move quickly on frosty mornings. Just touch a button and ultra-thin filaments can superheat to de-ice, de-fog and de-mist your windscreen, as well as help de-freeze the wipers. The system works in seconds, even if it's below zero outside. Toasty!
5. Hyundai turns up the warmth with heated seats all-round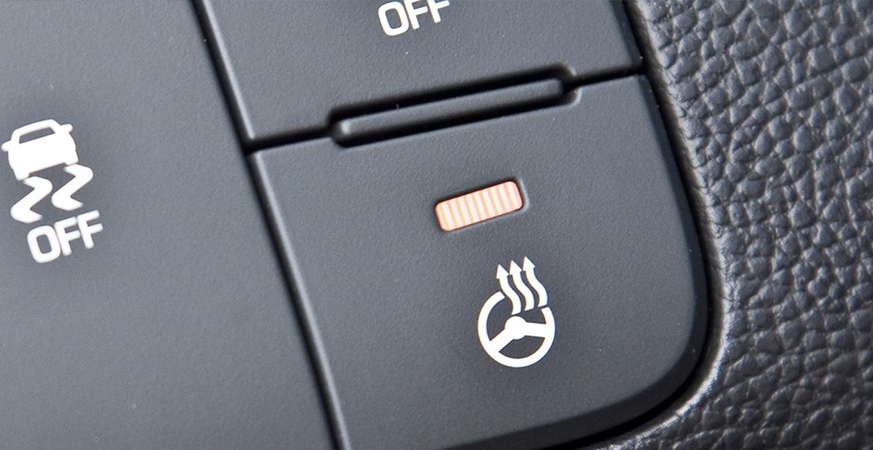 There are plenty of cars with heated front seats. But how about heated rear seats too? I reckon your passengers will love you for it on cold winter days. Hyundai has been leading the way with this, originally on the i40 and now on their excellent Tucson SUV. Plus you could spoil yourself and order a heated steering wheel too – available on the i40!
6. Peugeot gets a grip

Peugeot has been on a bit of an SUV mission recently and this new 3008 is the second in the plan. Eight years after the launch of the original MPV, the 3008 is back as an edgy, stylish SUV. On top of its distinctive exterior, the high-quality interior of this Peugeot is equally impressive with the debut of the second-generation i-Cockpit dashboard, which curves around you and now includes a customisable TFT screen for the instruments. The Peugeot's looks stand out, but it's also a bit of an anomaly on this list as it's not available with full four-wheel drive. However Grip Control, which works by optimising the traction on both front wheels, should be enough to get you out of most sticky situations. With mud, snow and sand modes, this Peugeot should keep you on the move.
7. Range Rover – king of conditions
Money no object (even the entry-level Vogue starts at an eye-watering £76,350!), this SUV has to be the ultimate off-roader. Rivals such as the Bentley Bentayga and the Porsche Cayenne would like to steal the regal Range Rover's crown, but none of them can quite manages to combine the almost unstoppable go-anywhere ability and limo-like luxury interior of the Range Rover.
The go-anywhere king of the automotive world.
8. Suzuki Ignis: the compact option
Maybe Suzuki believes Fiat has had things its own way in the mini off-roader market for too long and the result is this, the new Ignis. The retro-inspired looks will either make you laugh or cry, but there's no doubting that despite the sawn-off dimensions, there's an impressive amount of front, rear and boot space. The Allgrip all-wheel drive system isn't really for green lanes and welly boots, but it does give welcome extra grip on muddy country roads and is fine value at £13,500.
9. Don't change your car – change your tyres!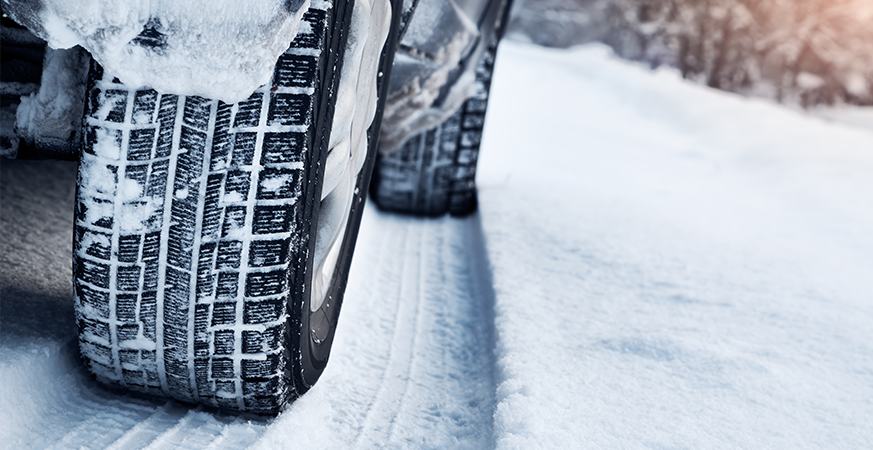 There is of course one way to ensure you have plenty of grip without having to change cars – and that's by investing in a set of winter tyres.
You would be surprised what a difference they make to levels of grip, not just in the snow, but in wet and muddy conditions. And they make a significant difference to stopping distances, as well.
---
You also might like…
If you liked this article then check out our posts about similar topics
Ready to make the management of your fleet more efficient?
Request a call back
---