Five super cars for Santa's sack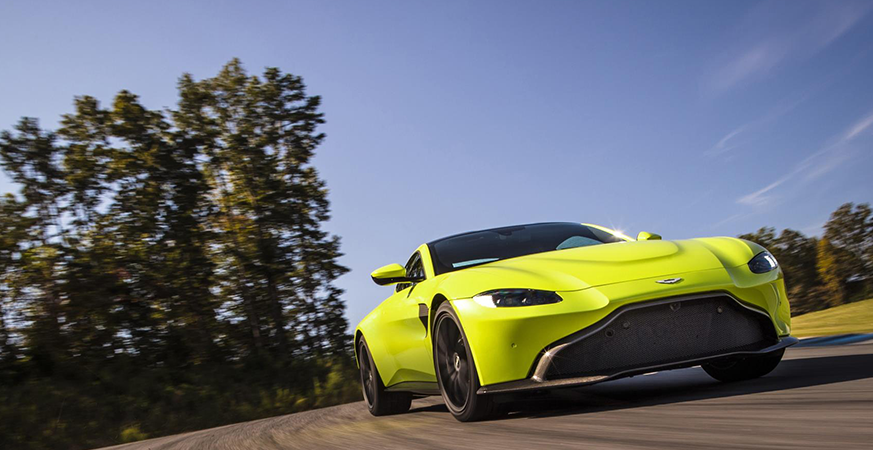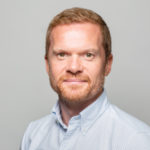 Posted by
Martin Brown
December 2017
It's that time of year again when I'm wondering what Santa might bring in his sack of delights. I'm sure Santa and his helpers have an inkling already, but there's nothing like a list – a list of five super cars for Santa's sack – that might help just make my Christmas sparkle. If you'd be so kind Santa.
So here you go Mr Santa Claus.
Tesla Roadster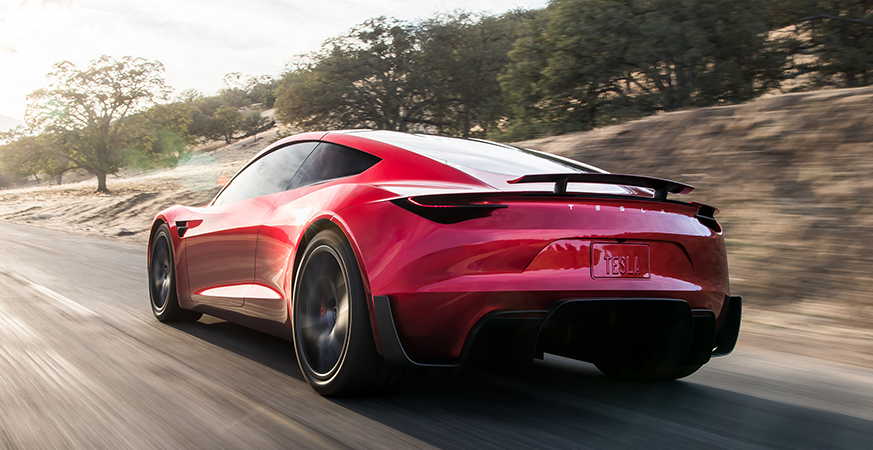 OK, high hopes I know, and more likely to be delivered next Christmas, or the one after….but let's not go there. Let's hear it for Elon Musk's brilliant latest creation, the fabulous Roadster. Its performance is PHE-NOM-E-NAL. Get this: 0-60mph in 1.9 seconds. Not fast enough for you? How about a top speed of 250mph? And the suggestion that this is standard spec Roadster – it can go quicker. Gulp!
All this massive performance on a battery pack is astonishing – Tesla says it can go 620 miles on a charge. The Roadster features a lightweight roof which can be detached and stored in the boot to get that fresh air experience. And with 2+2 configuration there's even room for the family.
Ish…
Aston Martin Vantage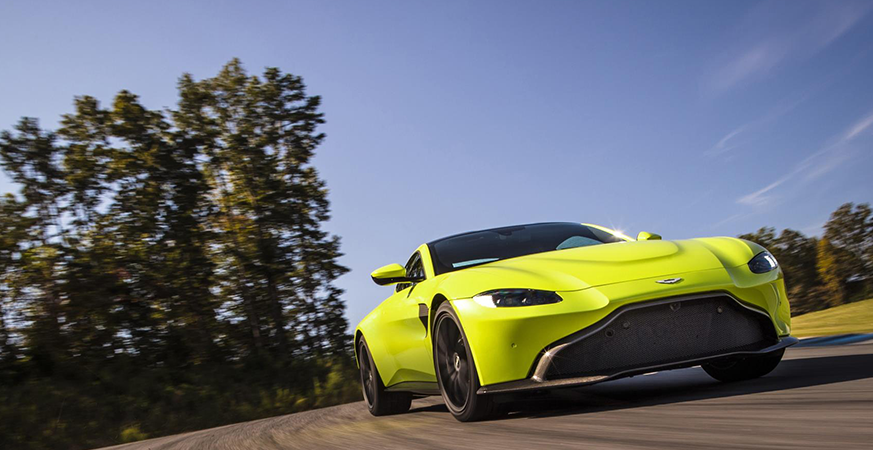 At the other end of the Tesla scale is the new Aston Martin Vantage which costs a cool £120,900 (work harder elves!).
The new Vantage thumps to 60mph in 3.5 seconds and on to a maximum speed of 195mph, and to ensure things stay under control there's a sophisticated suite of integrated electronic systems including Dynamic Stability Control, Dynamic Torque Vectoring and an E-Diff (the first Aston to feature an electronic diff). If you want things a little edgy there's the choice of Track mode otherwise drive settings are Sport, and Sport Plus.
Powering the slippery aero lines of the Vantage is a new alloy, 4-litre twin-turbo V8 engine developing 510PS at 6000rpm. And I'm absolutely sure the soundtrack from that V8 – unlike the Tesla's noiseless electric battery – will be utterly intoxicating.
McLaren Senna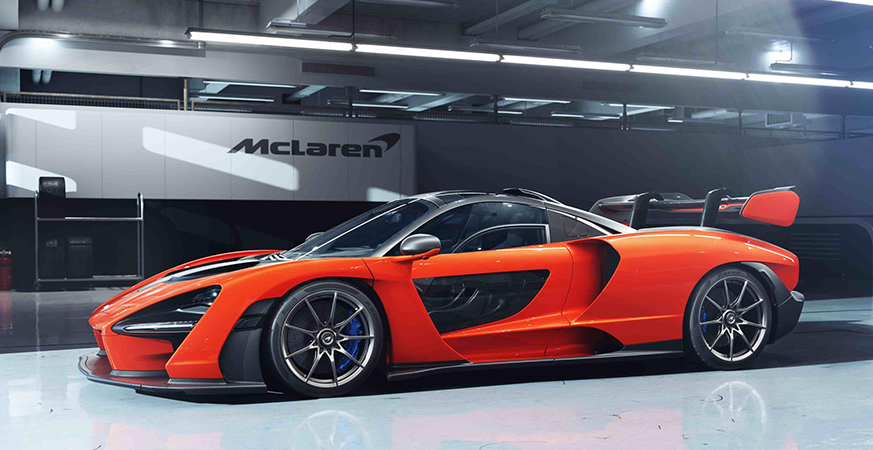 If the Aston Martin Vantage (road edition) manages to keep everything aero under control with subtle diffusers and so on, that's not the case with the new McLaren Senna.
Billed as the ultimate track car for the road, it looks like it's more ready for a sprint around Silverstone rather than a grid-locked chug on the commute from home to work.
Bearing the name of legendary Formula 1 driver and world champion, Ayrton Senna, McLaren says this name honours the car's status as the ultimate road car legalised for the road. Power comes from am 800PS 4.0-litre twin-turbocharged mid-engined V8 driving the rear wheels for classic sports car all-out performance. And there's a range of brilliant aerodynamics throughout the carbonfibre bodied car to keep that performance on the tarmac…including a fairly outrageous rear wing. Which could be the only thing stopping Santa putting it in my Christmas stocking on Christmas Eve.
Honda Urban EV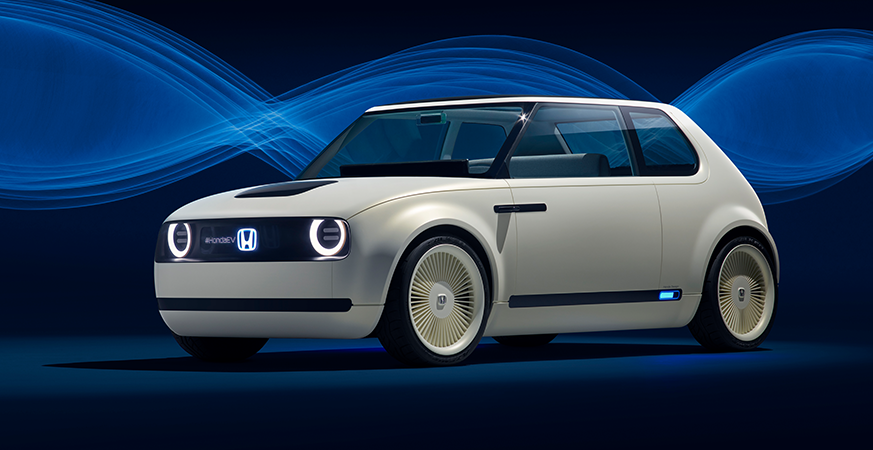 It's not all about supercars and super performance on my Santa list. One of the cars that really took my eye this year was the totally charming Urban EV, revealed by Honda at the Frankfurt Motor Show.
I love the car's simple design – with its homage to sporting hatch icons of the past – and its low, wide proportions. Yet it's 100mm shorter than a Honda Jazz. So it's amazingly compact but can take four in its airy interior. (So easy to get on Santa's sleigh!)
Honda says its future EVs will include high-density, lightweight battery packs, integrated heat management and the evolution of energy transfer functions – both to and from the vehicle (grid-to-vehicle and vehicle-to-grid tech). And the whisper has it that we'll see the Urban EV on our roads by 2019. I'm plugged in and ready.
Land Rover Discovery Commercial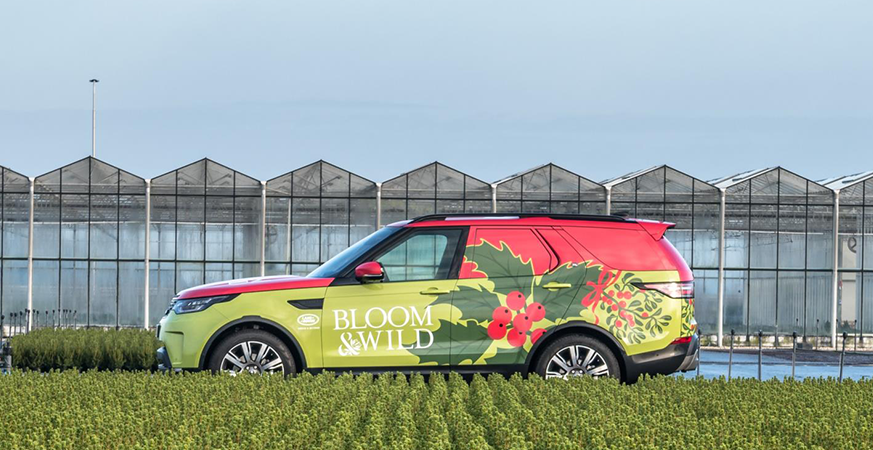 And finally, I've included something that, should Rudolf, plus Dasher, Dancer, Prancer, Vixen, Comet, Cupid, Donner, and Blitzen get a little tired on their travails on Christmas Eve, could take over the job: the all new Land Rover Discovery Commercial.
Yup. Land Rover does a classy van. And this one is decoratively adorned too with holly. So it's fully festive. There's a powered tailgate that lifts to reveal 1,856 litres of flexible load space, a towing capacity up to 3.5 tonnes together and with Land Rover's legendary Terrain Response system, the Discovery Commercial will have that go anywhere ability (ie my house, Santa) that is a hallmark of all Land Rovers.
The Discovery Commercial has just been launched. The normal second and third row seating has been replaced with hard-wearing load-space measuring 1,635mm long, 939mm high and 1,411mm wide. The boot aperture is large enough to accept loads measuring up to 1000 x 735mm.
Retaining the exterior design of Discovery, rear window concealment panels are masked by privacy glass so Discovery Commercial can be undistinguishable as a commercial vehicle if you so want.
So there you go Santa. Easy-peasy and that will be me sorted for Christmas day! I'll be leaving a mince pie outside my house, but perhaps not the glass of sherry. I wouldn't want to encourage Santa to consider drink driving, after all! He might deliver the wrong present to me!
---
You also might like…
If you liked this article then check out our posts about similar topics
Ready to make the management of your fleet more efficient?
Request a call back
---