Five road cars to scorch the British Grand Prix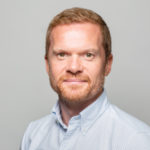 Posted by
Martin Brown
July 2016
Are you a bit of a motorsport fan? Yup, count me in.
So this weekend is something of a highlight as Hamilton and Rosberg renew their tempestuous rivalry when the F1 circus makes its annual pilgrimage to Silverstone for the British Grand Prix on Sunday.
It should be a fabulous event, with Hamilton honing in on a home victory.
Now I'm sure in those moments when you've looked out of the window and into the middle distance you thought, well hell yes, I really could handle the idea of driving or owning an F1 car.
Reality, though, is slightly different: unless your second name is Hamilton, Button, Vettel or Raikkonen, it's unlikely. But that needn't exclude you from the grid. I reckon the next best thing is a road-going car from a selection of the teams.
So I've been looking down the British GP entry list and here's the five road cars from the F1 manufacturers that I'll be dreaming of this Sunday – and buying if my Lotto numbers come up this Saturday!
1. AMG GT R
Here is Mercedes' answer to the latest Porsche 911 GT3 RS – the AMG GT R, which was recently revealed at the Goodwood Festival of Speed. Based on the standard GT, power is up by 74bhp over the standard to 577bhp, the alloys are shod in super-sticky Cup tyres and there's race-orientated coilover suspension.
You won't miss the GT R from the outside either, with its massive new family grille at the front and the adjustable wing at the back. I think I'd have it in the coolly-named 'AMG Green Hell Magno' paint finish I've seen in the pictures too. What's the betting this is Lewis's new company wheels – lucky boy!
2. Red Bull AM-RB 0001
I thought the Bugatti Chiron was bonkers, but this is something else! In fact, this is what happens when the Red Bull F1 Racing team and the British sportscar manufacturer Aston Martin get together. Revealed this week, the Red Bull AM-RB 0001 hypercar looks like it has escaped from the race track, but will be road legal and is expected to pack a 900bhp punch from the normally-aspirated V12 engine!
Celebrated F1 designer Adrian Newey is responsible for the sharp-looking body, that's like an F1 car and is designed to develop downforce. Limited to just 100 models, Red Bull claims the AM-RB 0001 will be able to lap the Silverstone race track as quickly as an F1. Likely to be very expensive (I reckon around £2million!), this car could be the closest to an F1 car. Big BIG want!
3. Renault Clio RS16
I know what you're thinking, a Clio after a list of hardcore supercars – what am I thinking? Let me explain: this isn't any old Clio Renaultsport. Renaultsport is celebrating its 40th birthday this year and this special Clio is a present to itself.
Under the bonnet, Renault has slotted in the 271bhp, 2.0-litre turbo petrol engine from its bigger brother, the Megane, along with its six-speed manual gearbox.  Yep, you heard that right, almost 300bhp in a hot hatch – mad! Sadly just a concept at the moment, you'll spot this Clio by the wider wings and lairier bodykit. I can't help smiling, thinking what a giant-killer it would be on track…
4. McLaren P1 GTR
This is what you need if the standard and sold-out P1 hypercar isn't powerful enough for you! Designed primarily for the track, (although already some have been converted for the road), the GTR boasts 986bhp, a dry weight under 1400kg, plus a more serious body kit.
Only offered to P1 owners, just 30 cars will be produced at a price of £1.98 million – is this the ultimate, most exclusive track car around at the moment?
5. Honda NSX
Honda hasn't had the best time since they came back into F1 as an engine supplier for McLaren. However, their fortunes as a sportscar manufacturer are on the up in my opinion, with the new NSX.
It commands a rumoured £130,000 price tag and is sold out for the next two-years! On top of the curvy coupe styling, buyers will get 565bhp from the twin turbo V6 and e-motors hybrid, plus four-wheel drive and acceleration to 62mph in 3 seconds. Scorchio!
---
You also might like…
If you liked this article then check out our posts about similar topics
Ready to make the management of your fleet more efficient?
Request a call back
---