Five replacements for Santa's sleigh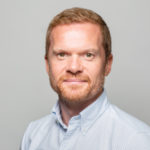 Posted by
Martin Brown
December 2012
It's unlikely ever to happen, of course, but what if Santa got stuck for transport on Christmas Eve?
I mean, how would the Christmas stocking, which I lay out by the fire at home, be filled?
This is a serious worry. And not just for me – but all those other children waiting expectantly under their bedclothes pretending to sleep on December 24th.
Does Santa have AA membership? Would they put his sleigh on the back of a low-loader? Well, that might get the sleigh back to the grotto but it would be no good for all those deliveries to be made.
So I got thinking. If I was Santa's fleet manager, what else could I suggest for Santa's transport?
If I was Santa's fleet manager, what else could I suggest for Santa's transport?
So here's my five fleet favourites for Santa.
Ford Evos Concept Sleigh
Made for Santa, by Ford. It's powered by Ford's great EcoBoost engine, and even features active park assist – for rooftops.
Lamborghini Aventador LP 700-4
Built at Lamborghini's Sant'Agata factory where, but for the punctuation, would nearly makes this perfect for the jolly bearded chap.
MINI Van
Santa can have a mini adventure in this new MINI commercial with plenty of load space for all those presents
Audi Cabrio
To make Santa feel at home – with the snow on his face, the north wind in his hair…
Hyundai Sante Fe
A spell check away from being the perfect car for Santa.
Of course, none of the above will do much for the professional standing of the deerpower supplied by Rudolf, Dasher, Dancer, Prancer, Vixen, Comet, Cupid, Donner and Blitzen.
But for them, the Fleet Alliance office has some special mince pies put by!
---
You also might like…
If you liked this article then check out our posts about similar topics
Ready to make the management of your fleet more efficient?
Request a call back
---