Five cars for onesie lovers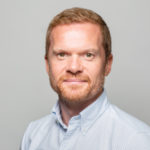 Posted by
Martin Brown
May 2013
You're probably aware that, here at Fleet Alliance, we do a fair amount for our chosen charities.
Recently we joined in National Onsie day – which thankfully was held on a Friday.
If you're not familiar, a 'onesie' is a relaxed all-in-one romper suit originally designed for babies, but which are now proving popular with 'adults'.
Of course my monkey onesie (complete with tail) looked, quite preposterous on me.
Nevertheless, we all joined in (yes me included) and raised a fantastic £300 for Unity Enterprise Homeless Shelter. So congratulations to all our ever willing Fleet Alliance staff.
However, while discussing important matters of state with my fellow directors – all in onesies, too – the conversation strayed eventually from strategy to where you would otherwise wear a onesie (apart from privacy of your own home).
And camping was the key place. Perhaps because it's the nearest thing to a sleeping bag you can wear. Without sleeping. Which, inevitably, led to a discussion about which cars would be best for camping.
So here are our favourite five. And, remember, wear your onesie with pride!
1.  VW California
OK, it's not quite the original camper van, but it's still got the right genes. You can sleep four inside it thanks to its pop-up roof and there's a pullout awning, too. All that's left is to put the kettle on…
The CRV Mk1 had an optional shower unit that attached to the rear of the car. What more could you need?
2.  MINI Countryman
An uncle and aunt of mine always used to go camping in their trusty Mini Countryman – it was light blue with the wood cladding. If it was good enough for them, the new Countryman is good enough for me. And you can always get a four-wheel drive model for those tricky muddy fields.
3. Chrysler Grand Voyager
It's the granddaddy of MPVs. With powered tailgate, powered sliding side doors, 'stow and go' seats, fold down tables, great in-car entertainment system and room for seven it's perfect for a camping trip. Just don't let the battery run down…
4. Skoda Superb Estate
If you want excellent engineering, loads of space and good value, put your camping kit in the back of this – the newly updated Superb Estate. At 4.8m long, it can swallow up to 1865 litres of luggage, manage over 70mpg and CO2 is just 114g/km. A company car camping winner!
5.  Honda CR-V
The new Honda CR-V is a great SUV. And will be even better when the new 1.6 diesel engine arrives in it later this year. But what makes the CR-V a camping winner? Mk1 versions had an optional shower unit that attached to the rear of the car. What more could you need?
---
You also might like…
If you liked this article then check out our posts about similar topics
Ready to make the management of your fleet more efficient?
Request a call back
---