Eight LA superstars light up the Los Angeles Motor Show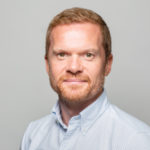 Posted by
Martin Brown
December 2018
At the end of November there's an increasingly important motor show held in Los Angeles. It's a mix of the all-American – such as the launch of the Jeep Gladiator pick-up truck – to the best of the Europeans, such as the new Porsche 911, by way of the future with vehicles such as the all-electric Rivian pick-up truck.
I've picked out my favourites from the show – most will be coming to the UK market within the next year. So what were my A-listers pick of the movie capital's star cars on show?
New Porsche 911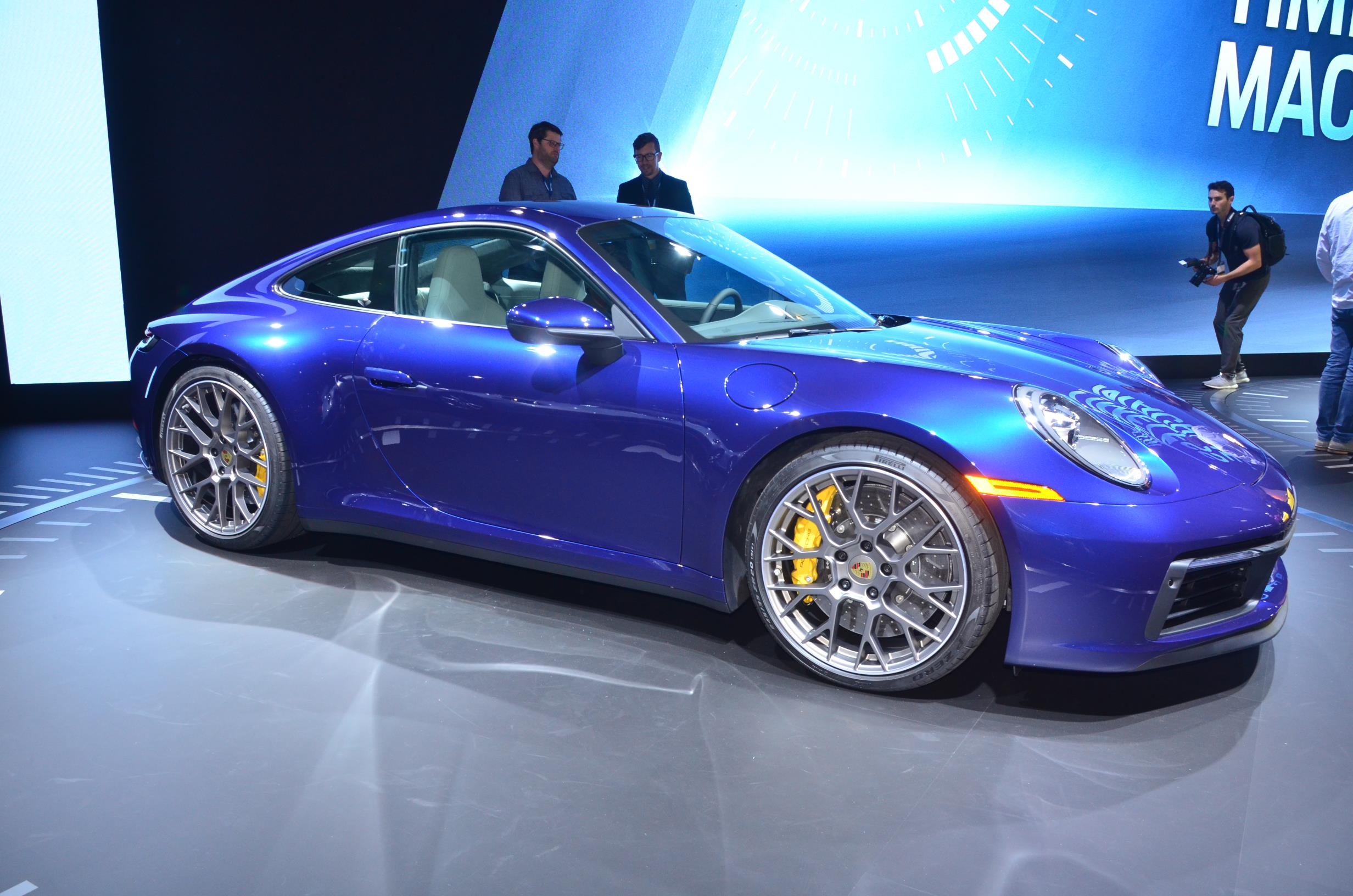 A new 911 doesn't really happen – it just evolves. And who can blame the German sportscar car maker for that? The 911 is such an iconic sportscar it would be a disaster to tinker with the DNA too much. So this new 911 – coded Type 992 – sits wider with a more muscular appearance thanks to wheel arches draping over 20 inch alloys at the front and 21 inch at the back. It also packs more punch with a 450PS engine. The two-wheel drive Carrera blasts to 62mph in 3.7 secs; the four-wheel drive Carrera shaves a second off that.  It's all pure 911.
Toyota Prius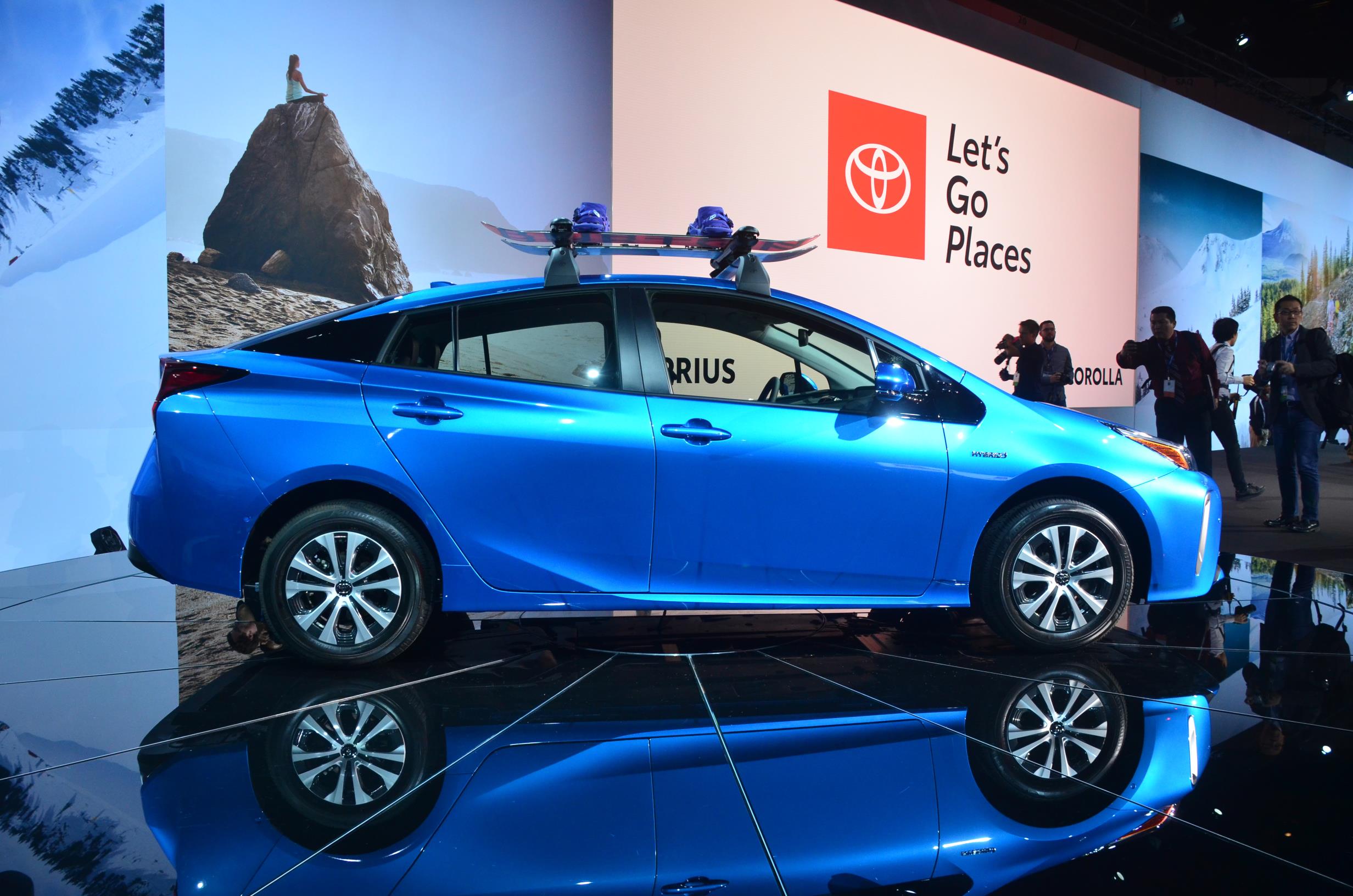 The hybrid Prius is about about the opposite end of the scale to the Porsche, but the one thing it does share in common with the 911 Carrera is four-wheel drive – as debuted in Los Angeles . The Prius was  shown for the first time with an electric all-wheel drive system that provides more sure-footed handling. Toyota calls it Hybrid AWD-i. It cuts in when required – for example starting off in slippery conditions. As well as the 4WD system, the Prius has been given updates to the styling of its front and rear light units. Expect to see the new hybrid early 2019.
Jeep Gladiator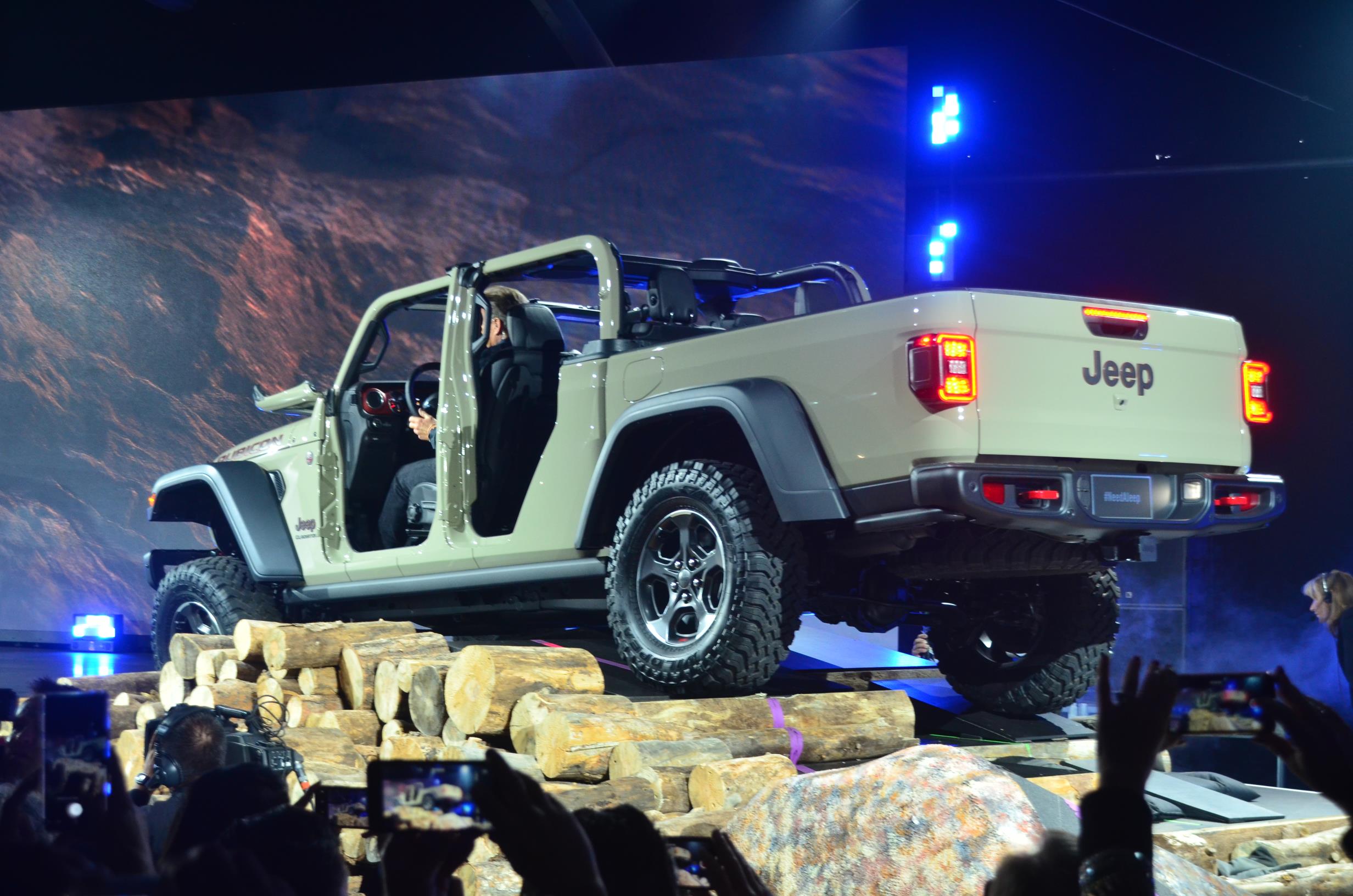 OK, it's time for a dose of US glitz. Enter the Jeep Gladiator. It's a pick-up truck. A big pick-up truck. And perfectly designed to appeal to US notions of ruggedness and go anywhere fresh-air appeal in the big country. There's huge towing capability and a choice of two engines: a 3.6 V6 petrol and a 3.0 turbo diesel. Will the Gladiator come to the UK? Hard to know definitively, although Jeep says the Gladiator is set to make its all-wheel drive presence felt in Europe by 2020. Just make sure you have enough room for it if it comes to the UK.
Rivian all-electric pick-up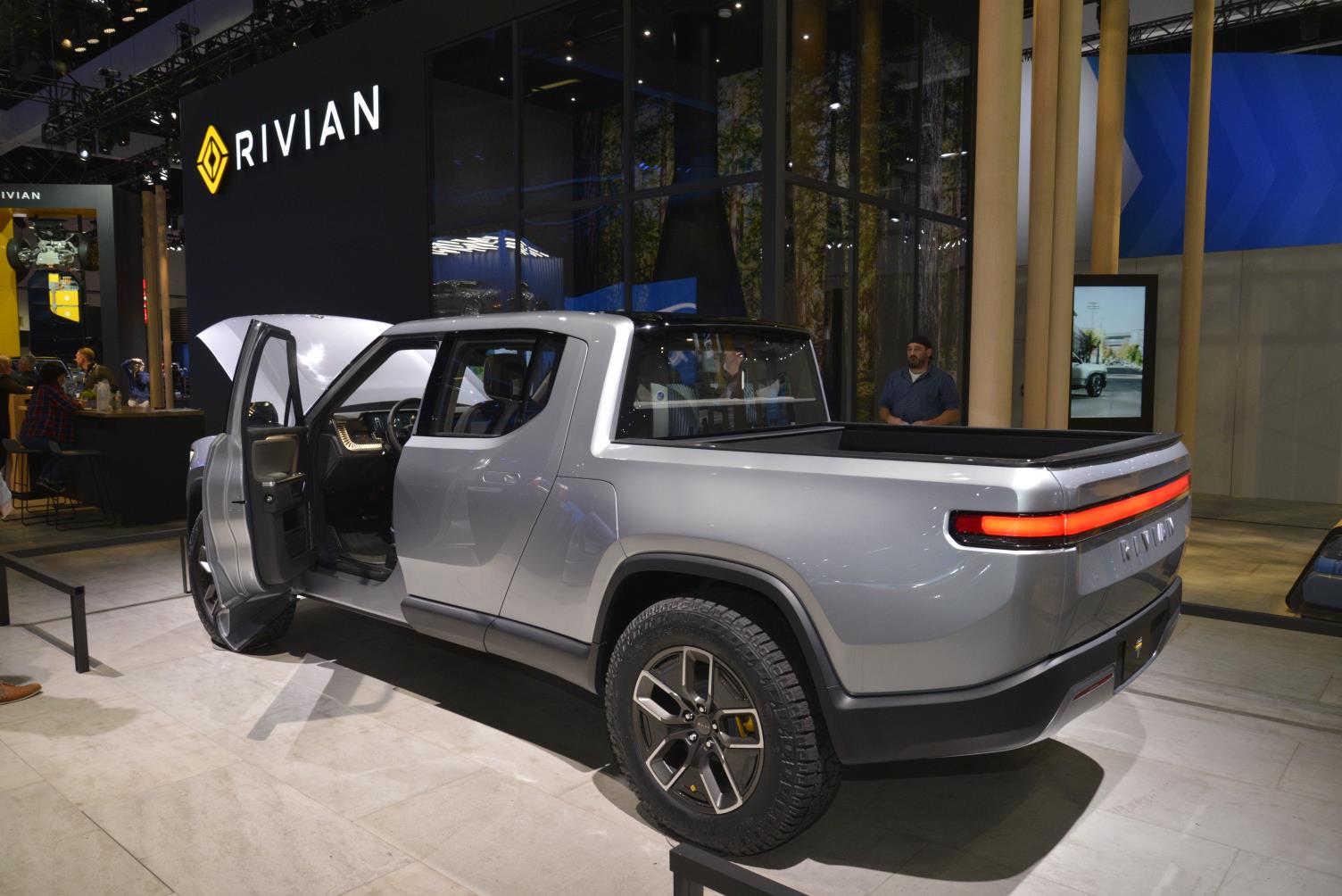 US pick-ups don't all have to be big, brash and brutal. That's the vision from Rivian, an electric vehicle maker in the US that  was founded in 2009. It has just unveiled its R1T pick-up, a double cab truck with a promised range of 400 miles.  It uses what Rivian calls a 'skateboard' platform – essentially it packages the battery pack, drive units, suspension, braking and thermal system all below the height of the wheel. It means other body styles can be pinned on it, such as the SUV shown at LA, the R1S. It certainly looks different: sleek, athletic and with an EV vibe. However, how practical will it be? Bed length is 1400mm says Rivian – some way short of the 1578 mm bed of say the Nissan Navara double-cab. Production starts 2020 says Rivian.
Mazda3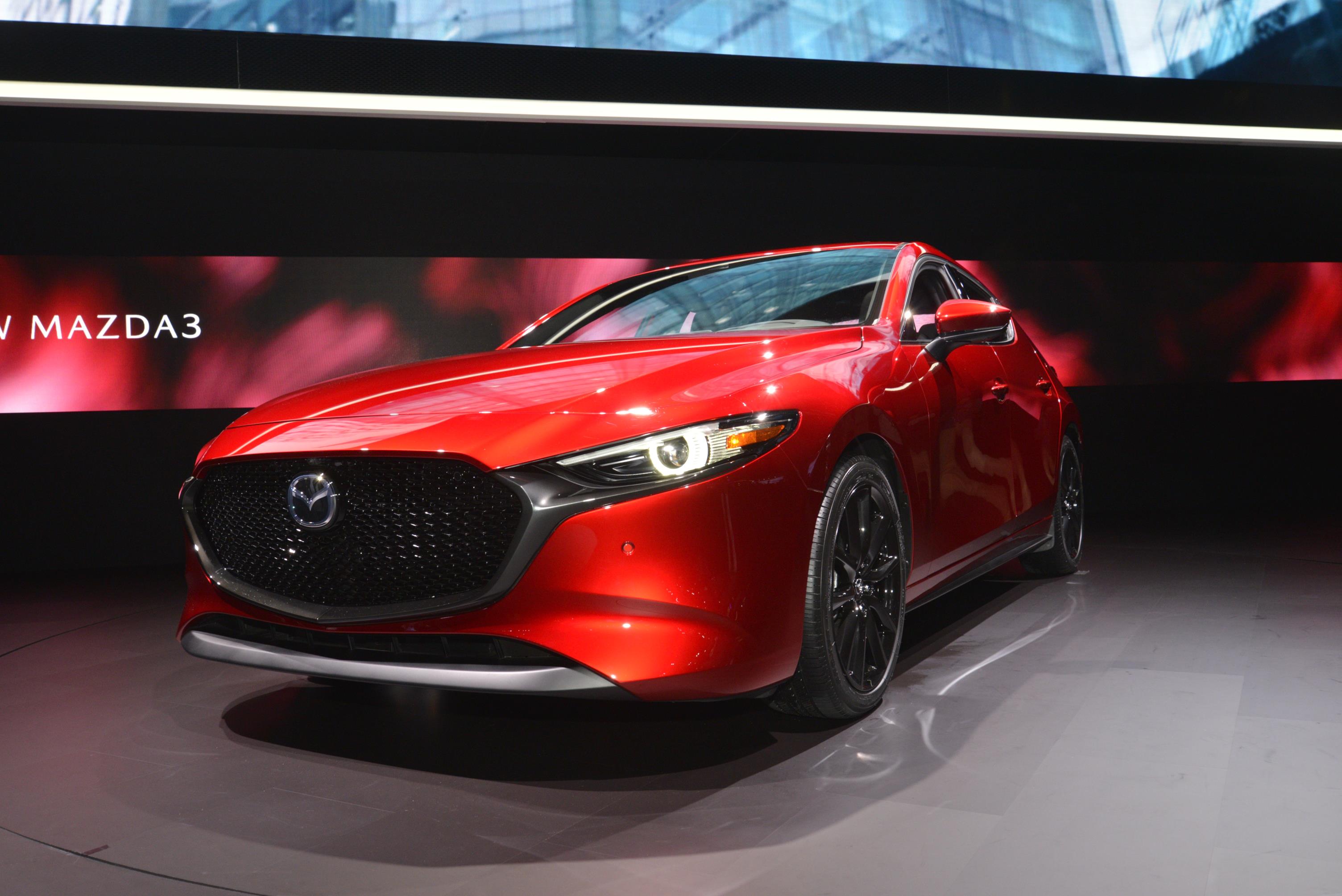 Mazda chose the LA Show to display its latest contender in the family hatchback sector – the Mazda3. In typical Mazda fashion it looks refreshingly different with its sculptured front end and chopped off rear. Add it to your company car choice lists from next year.
Kia Soul
Kia showed us Mk2 of its Soul EV hatchback at the LA Show. The new all-electric crossover type hatch is due to go on sale here by the end of Q2. It features a 64 kWh battery pack that produces 204 ps and 395 Nm of torque. It also features an outrageous dayglo paint job. Kia is promising a vastly improved range over the old model's 93 miles.
BMW X7
And finally two premium German models to finish with. First, there was this, BMW's biggest SUV to date – the X7. The new SUV sits above the X5 and has seating for seven. There's a choice of petrol and diesel units and prices that start just north of £72,000. On sale here by April 2019.
Audi e-tron GT concept
With the Audi e-tron SUV and the Audi e?tron Sportback already slated for production in 2019, Audi showed us this great four-door coupe creation, the e-tron Gran Tourismo concept. It's all-electric with drive to all four wheels. Audi says the battery produces 434 kW (590PS) with a 0 to 62mph sprint speed around 3.5 seconds.  Audi says the project will be developed into series-production models by the end of 2020. Initial deliveries will be made to customers in early 2021.
---
You also might like…
If you liked this article then check out our posts about similar topics
Ready to make the management of your fleet more efficient?
Request a call back
---