My top 5 new car technologies from the CES show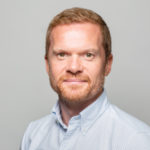 Posted by
Martin Brown
January 2016
CES or the Consumer Electronics Show is the show for all who work with business or consumer technologies.
Held in Las Vegas every January, it's the place for new innovations and breakthrough technologies for the last 40 years. You've probably seen reports on the TV about some of the amazing inventions potentially coming our way. But in the last few years it has been a place for car manufacturers to showcase their new technologies before they make it to the marketplace.
Anyway, I love new car technology that provides an idea of what we'll be driving in the coming years. So, sidestepping the virtual reality specs and the make-your-own-beer machine ('Brewvana'!), I thought I'd pick my top five new car technologies at this year's CES show.
So, here's what the future holds for fleets then.
1. Audi instruments and lights
Audi is no stranger to CES, having had a stand for the last couple of years. Highlights this year include an expansion of its Human Machine Interface (HMI) display of its Virtual Cockpit, that debuted in the current TT and has since be rolled out to new A4 and R8 models.
The key change on show at CES was the use of curved OLED (or Organic Light Emitting Diodes) that can be used in curvier dashboard designs. The mock-up of the forthcoming Audi e-Tron interior also debuted the latest extension of Audi's Modular Infotainment Platform, which makes it possible to run several high-resolution displays.
Another innovation Audi is known for is lighting technology and CES saw the manufacturer show their latest matrix OLED and laser technology. OLED technology is a flat light source which will apparently debut on the back lights of production Audi models very soon. While Audi claims Matrix laser headlights will bring gains in safety for drivers and other road users.
2. BMW iVision Future Interaction concept car
Do you, like me, think that the idea of a convertible version of BMW's awesome i8 green supercar is a good one? Well, you're going to love the roofless and doorless BMW iVision Future Interaction concept car – to give it its full name!
Originally shown four-years ago at the Beijing Auto Show, BMW has since worked on the interior adding amongst other things, a 21-inch screen and more interestingly gesture control functionality.
So how does this car operate via gestures you may ask? Well, apparently the technology is made up of touch points called 'Airtouch', which anticipate the driver's selection – so you no longer have to physically touch anything in the interior of the special open top car.
Other useful features fitted to this special BMW include an enhanced head-up display that tells you the maximum speed that can be taken on any corner. There's also an autonomous driving mode with key safety prevention built in to prevent face-to-face phone calls unless in a self-driving mode.
3. Kia DRIVE WISE technologies
Whether you like the idea of your car driving itself or not, it seems more and more manufacturers are buying into the idea – the latest being Kia who revealed its DRIVE WISE autonomous driving technologies at CES.
Whereas other car manufacturers have been coy as to when they plan to launch this in their cars, Kia on the other hand, has confirmed that by 2020 it will introduce its first partially autonomous car with this technology. Key features of DRIVE WISE include Highway Autonomous Driving, Urban Autonomous Driving, Preceding Vehicle Following, Emergency Stop System, Traffic Jam Assist and a new Autonomous Parking & Out function.
4. McLaren 675LT JVCKENWOOD Concept

Everyone loves a McLaren, especially the frankly awesome, limited-build 675LT coupe. But it's a bit of surprise to see one at the CES show as it's such a technically advanced car anyway. But in association with JVCKENWOOD, the clever design guys in Woking have added their CAROPTRONICS system to this car.
An all-in-one Head-Up Display (HUD) system replaces the standard McLaren's instruments and outside you can't fail to have noticed the aerodynamic digital cameras that replace the door mirrors of the 675LT Coupe. Thankfully, the design of these electronic mirrors reduces weight and drag resistance, while also aiding downforce at high speed.
On top of replacing the door mirrors with cameras, the third component of the CAROPTRONICS system is DRVM which replaces a conventional rear view mirror. The combination of all these cameras, apparently offers a wider rear field of view – useful considering the usually compromised views out of a supercar. It is also effective at reducing blind spots thanks to high resolution imagery and optimisation of the driver's control.
5. Volkswagen BUDD-e Concept
Volkswagen's first fight back from last year's emission scandal is this – a future electric small MPV, called the BUDD-e concept. Highlights apart from the impressive 233 mile range, is the fact that the BUDD-e is the first model built on a new platform for their electric vehicles.
Powered by two electric motors, if the range doesn't impress, the power will – with overall output exceeding 300bhp – more than a Golf GTi! Although, all that weight does blunt the performance, with a top speed of 112mph and acceleration to 60mph taking considerably longer than the Golf's seven seconds!
The BUDD-e concept is equally interesting inside, with a dashboard display that splits to house the instruments behind the steering wheel and the infotainment system that can be wirelessly connected to your home in the centre of the car. The connection to home means you can control the lights and even switch on electrical appliances from the inside of this Volkswagen. A production version of the BUDD-e is expected in 2018.
---
You also might like…
If you liked this article then check out our posts about similar topics
Ready to make the management of your fleet more efficient?
Request a call back
---